NFL Star Osgood -- Gunman Made XXX Threats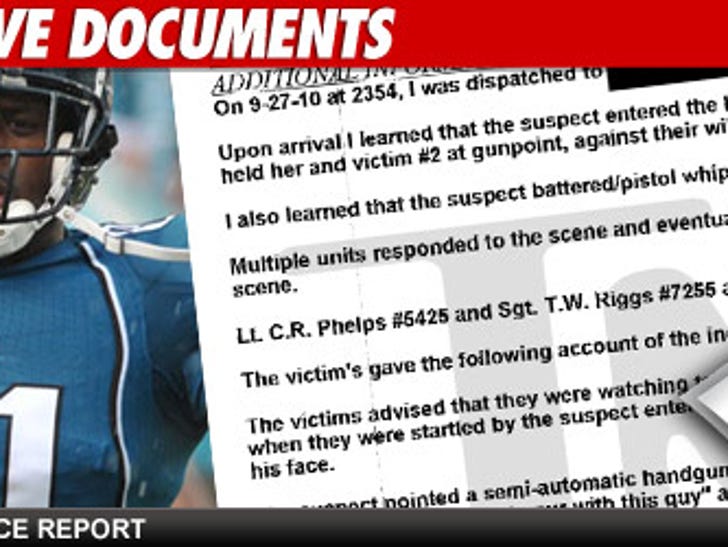 The gunman who allegedly pistol-whipped Jacksonville Jaguars WR Kassim Osgood and a cheerleader -- also yelled, "Tell me you f**ked her," during the attack ... according to documents.
In the police report, obtained by TMZ, Osgood and the cheerleader -- Mackenzie Rae Putnal -- describe the alleged attack by Julian Armond Bartletto at her Jacksonville home Monday night.
According to the report, Bartletto first pistol-whipped Osgood and Putnal, then held them at gunpoint -- and told her, "Suck my d**k and suck his d**k."
Shortly after that police say Osgood fled by jumping out a 2nd floor window, while Putnal and Bartletto exchanged gunshots.
Bartletto, an ex-boyfriend of Putnal, was arrested on suspicion of aggravated battery, false imprisonment, armed robbery, and burglary -- and he's still in jail.