'Jersey Shore' -- Italy Trip Delayed
'Jersey Shore'
Italy Trip Delayed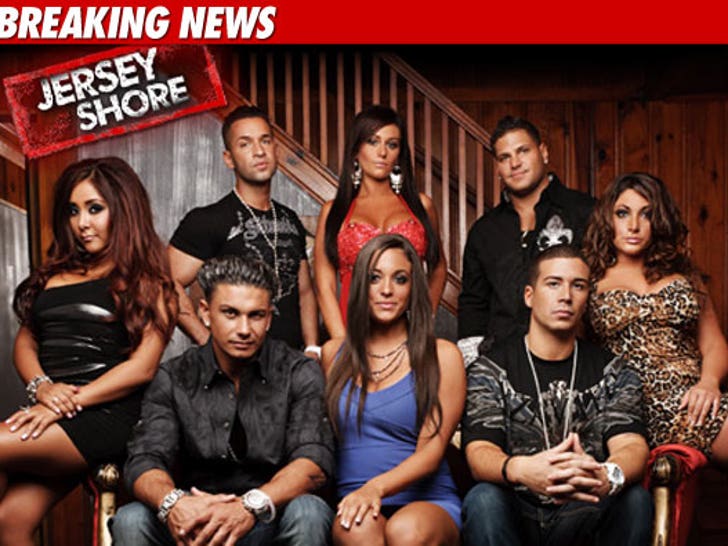 Shooting for season four of "Jersey Shore" has been delayed for at least one week ... TMZ has learned.
According to our sources, the delay was caused by a "logistical problem" ... and they are expecting to be all systems go a week from today.
Both the girls and guys (with camera crews in tow) were spotted in the last 24 hours gathering to head out to Italy (see below), but those plans are on hold for now.