TMZ Live – No Cover for Arnold & Kim K's Boob-Gate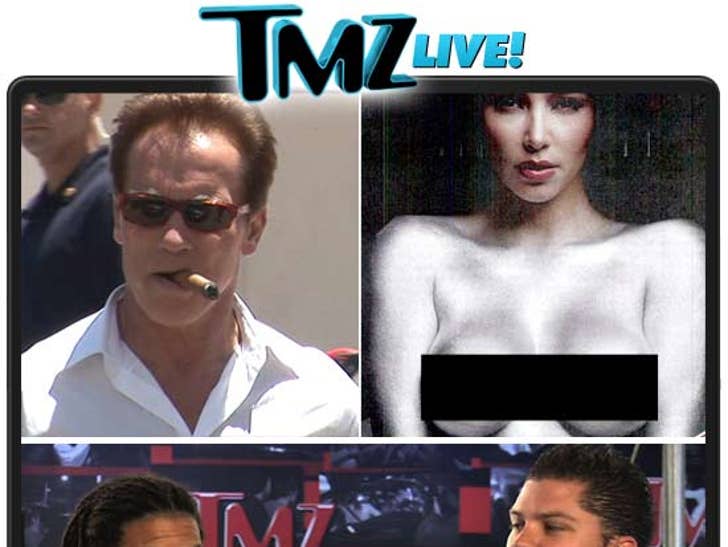 (1:30) After Lauren Alaina's vocal cord chaos... could they even tell a difference?
(5:30) Arnold's CHP protection kept him safe... but from what!
(13:45) Were cortisone shots Lauren's singing savior on last night's "Idol" performance?
(15:15) Dog the Bounty Hunter's blonde doppelganger is spotted on Sunset Blvd. but his car doesn't fit the bill. Is it Him?
(19:10) Charles finally clears up the world's greatest mystery -- how do you pronounce his name?
(19:40) Was it okay to use Kim K's shiney silver boobs on an album cover? TMZ's lawyer, Jason, shines a little light on the legal letter.
(26:30) Max gives an in depth opinion into Kim Kardashian's awesome engagement -- what's "insane" about it?
(31:20) Gary dishes the details on what happen to the "Jerry Maguire" kid in the bedroom... does the human head really weigh eight pounds?
(33:40) Dax goes inside Usher's open zipper and questions whether he is really a big star.
(37:20) Shevonne shares her sadness for Oprah's last show.