'NJ Housewives' Sued Over Bloody Attack on Cop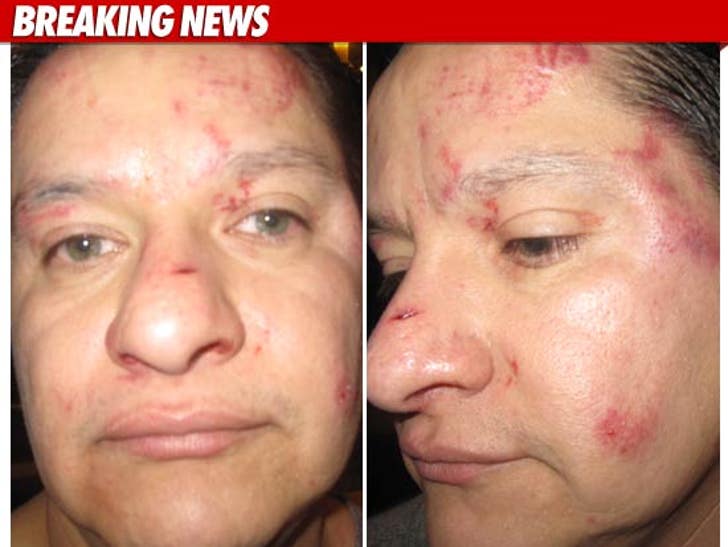 You're staring at the bloody face of a man who claims he was attacked by several members of the "Real Housewives of New Jersey" back in February -- and now he's seeking his revenge in court.
TMZ broke the story -- a campus police officer from the University of Illinois at Chicago named Adolfo Arreola claims he was chillin' at the Hard Rock Hotel in the Dominican Republic back in February, when Teresa Giudice, Caroline Manzo and other members of their family beat the living crap out of him and his family.
Now, Adolfo, along with several family members, have filed a lawsuit -- describing the attack in detail.
In the docs, Adolfo claims things got out of hand when Teresa began spraying champagne in the club -- and blasted Adolfo's mother-in-law right in the face.
Adolfo claims Teresa "mocked" his mother-in-the-law after the spraying -- and then, "without provocation" Giudice and the other cast members physically attacked Adolfo.
Adolfo claims the "NJ Housewives" stars "brutally and savagely beat, kicked, punched, scratched, jumped on and smashed glass" on him AND members of his family ... including his mother-in-law.
Adolfo and his family members are suing for unspecified damages.