Tiger from 'The Hangover' -- PARTYING In Hollywood
Tiger from 'The Hangover'
PARTYING in Hollywood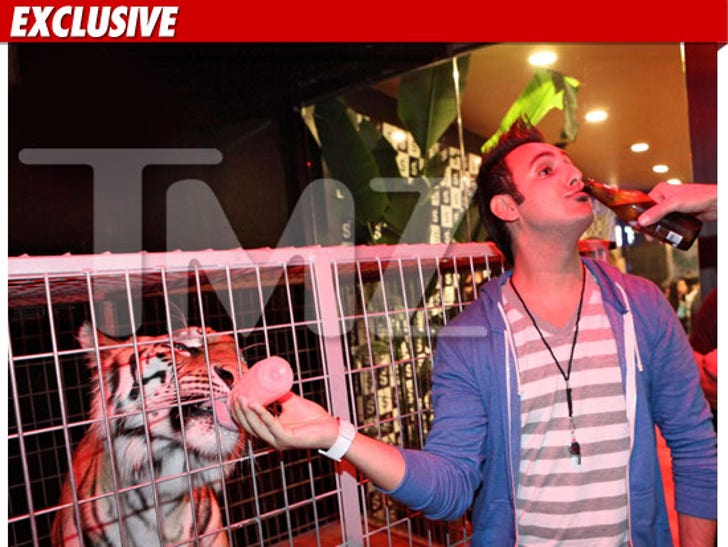 The kick-ass, Mercedes Benz-destroying TIGER from "The Hangover" -- the one who was roofied in the bathroom -- is now making public appearances in Hollywood ... but she don't come cheap!!!
The tiger -- named Schicka -- was a featured guest at Supperclub in L.A. earlier this month during a birthday party for nightclub promoter Tomik Mansoori.
Sources connected to the tiger tell us ... party promoters shelled out $3,000 to rent the Schicka for the night ... and some guests were even allowed to feed her.
FUN FACT: When feeding a tiger, keep in mind ... they LOVE pepper. HATE cinnamon.