Super Bowl Slack Line Guy Andy Lewis -- Don't Worry, My Nads Are Fine!
Super Bowl Tightrope Guy
Don't Worry, My Nads Are Fine!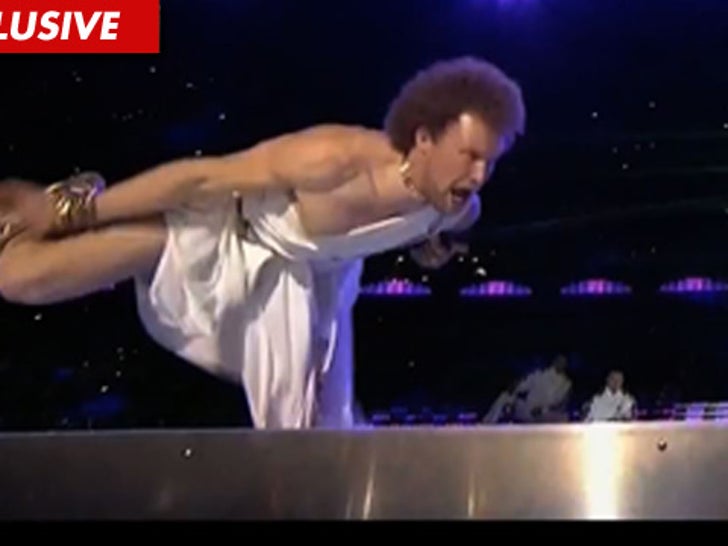 We interrupt our usual TMZ coverage for a SPECIAL MESSAGE from the tightrope guy in the Super Bowl halftime show -- "My nuts are fine."
TMZ spoke with Andy Lewis ... the slackline trickster who repeatedly bounced HARD on his crotch during his show-stealing routine -- and he tells us he totally understands why people would be concerned for his man parts.
Lewis -- who has a sponsorship deal with Gibbon Slacklines -- told us, "I've been doing it for years ... and over time your nuts harden to steel."
The daredevil says he doesn't wear a cup ... but notes he's very careful about testicle placement ... "You just try to not squish and pop them ... so you put them to one side."