The Jacksons Unity Tour -- New Album Causes Concert Cancellations
The Jacksons Unity Tour
New Album Is the Cause
of Concert Cancellations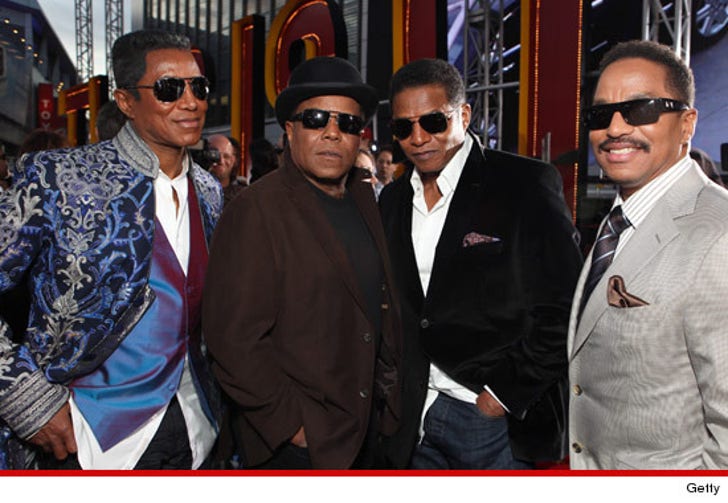 EXCLUSIVE
The Jacksons don't want to put the cart before the horse, so the group has cancelled their first two concerts because they've been busy recording their new album ... TMZ has learned.
The group announced this week they are canceling shows in Louisville and Cincinnati, which a rep for the band chalked up to "scheduling conflicts."
But a source close to the Jacksons tells TMZ the brothers (Jackie, Jermaine, Marlon and Tito) want to finish their studio album before they hit the road so they can perform the new tracks on tour.
We're told the Jacksons want to make up the missed dates, but nothing is planned so far.
The tour is scheduled to (probably) kick off on June 20 in Rama, ON, Canada.