'Real Housewives' Doc Paul Nassif -- NO Wedding Ring ... NO Custody Battle in Separation
'Real H'wives' Doc Paul Nassif
NO Wedding Ring ...
NO Custody Battle in Split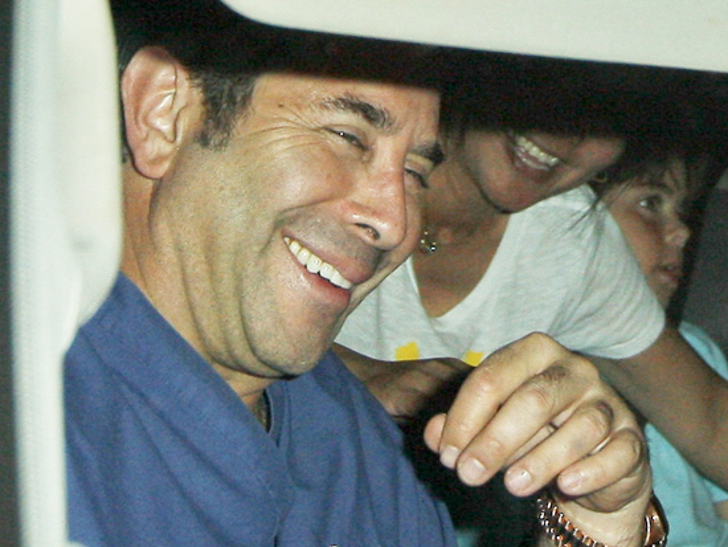 Legal separation has lifted a weight off Dr. Paul Nassif -- one day after officially splitting from Adrienne Maloof, he removed his wedding ring for a night out ... with his kids.
The "Real Housewives of Beverly Hills" doc was spotted smiling and laughing with his three boys and a nanny on their way into Benihana last night.
A source close to the family tells TMZ that reports of a brewing custody battle with Adrienne are false -- and in fact, Paul only wants "what's best for his children." We're told Paul wants joint custody, and doesn't anticipate that being an issue.
As for Paul and Adrienne's considerable fortunes -- our source confirms there is a prenup that would protect them if they divorce.
We're also told that Paul does NOT want details of their breakup to become a plot line on 'Housewives' ... because he doesn't believe it will be portrayed fairly or accurately.
Sources close to Paul tell us ... "Dr. Nassif's sole focus is making sure both Adrienne and the kids are as happy as possible in this very difficult time. His goal is to ensure the best interest of the children. He is going to stay focused on them and his patients."
The source also says Nassif has "historically not worn his ring" because he is a real doctor ... with real patients, and a very busy surgery schedule.