Ozzy Osbourne -- 49 Days Sober ... and Still Headbanging
Ozzy Osbourne
49 Days Sober ...
and Still Headbanging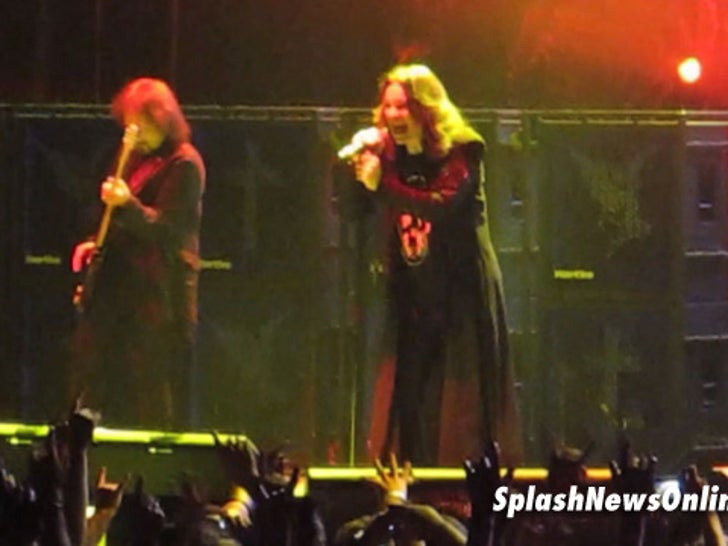 Ozzy Osbourne celebrated his 49th day of sobriety by rocking out HARD -- we're talkin' crotch-thrusting, hardcore headbanging, and running around a stage like a maniac ... and it was awesome.
Osbourne -- who's 64 years old -- performed with Black Sabbath in New Zealand on Saturday ... just days after coming clean about his private struggle with drugs and alcohol.
We broke the story, Ozzy's wife Sharon decided to separate from the rock star after learning he'd fallen off the wagon -- and said she wouldn't come back until he was sober for several months.
The ultimatum seems to be working -- 'cause he looked fresh and energized on stage.