Jay Cutler & Kristin Cavallari -- We're Finally Getting Married ... In Tennessee!
Jay Cutler & Kristin Cavallari
We're Finally Getting Married
... In Tennessee!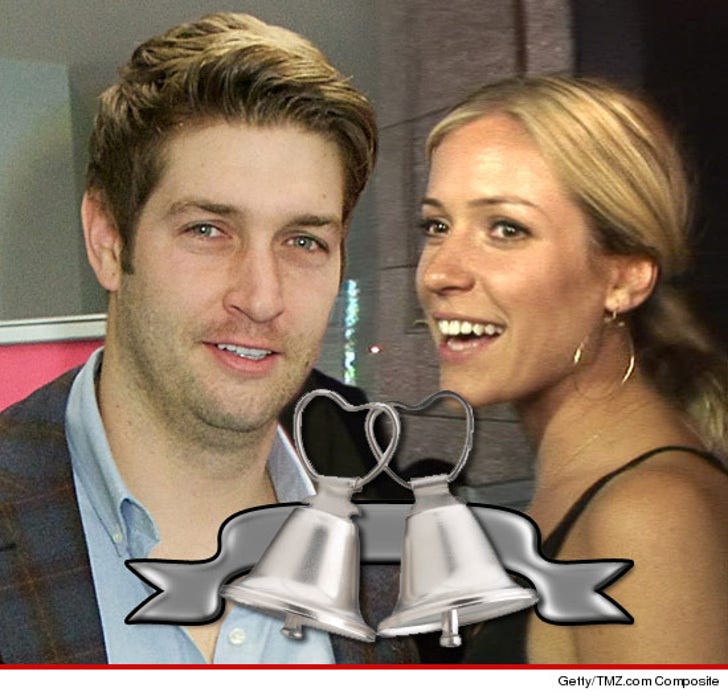 EXCLUSIVE
Jay Cutler is finally gonna make an honest woman out of his baby mama ... TMZ has learned the Chicago Bears QB just purchased a marriage license in the state of Tennessee.
We've confirmed ... Cutler and Kristin Cavallari appeared at the Davidson County Clerk in Nashville, TN early this morning ... and dropped $99.50 on the paperwork required to tie the knot.
Sources connected to the couple tell us ... the two are set to swap "I dos" at a ceremony THIS WEEKEND in Nashville ... the city where Jay went to college (he played at Vanderbilt).
The marriage license is only valid for 30 days ... so if Jay has a last minute change of heart this weekend, Kristin still has a couple of weeks to change his mind.
Jay and Kristin were originally engaged back in April 2011 ... but called it off in July.
Just a few months later, they announced the engagement was back on ... and in January 2012, they revealed Kristin was preggo with Jay's kid.
Kristin gave birth to their son Camden on August 8, 2012.
So far, no comment from Cutler or Cavallari.
UPDATE 12:33 PM PT -- Kristin posted a pic to her Instagram of a pair of wedding rings with the caption: "Im officially Kristin Elizabeth Cutler!!!!!"