Shawne Merriman Laughing, Joking, Smiling -- 'I'm Totally Fine!!!'
Shawne Merriman
Laughing, Joking, Smiling
'I'm Totally Fine'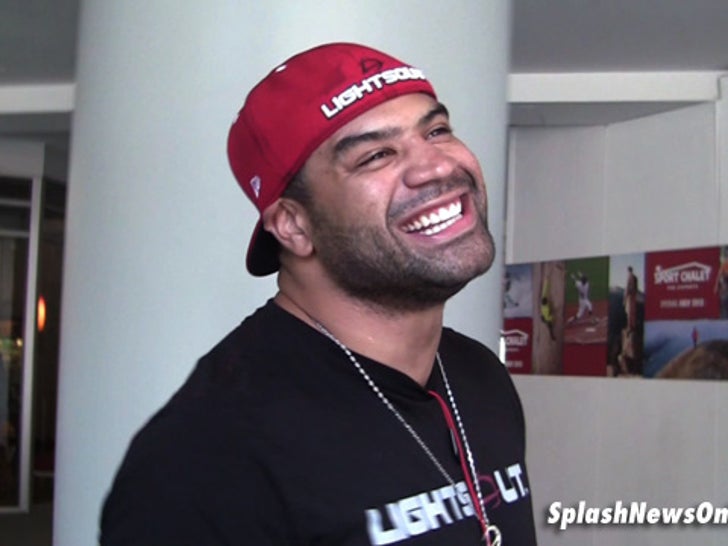 Shawne Merriman looked like a million bucks walking out of the gym today in L.A. -- completely laughing off rumors that he suffered from a drug overdose last night.
As we reported, the 29-year-old retired NFL star was transported from Colony nightclub to an L.A. hospital around 9:30pm Sunday night, following a 911 call reporting that he had possibly OD'd.
The caller said Merriman was "barely conscious" -- but just hours later, following his brief trip to the hospital, Merriman was back at the club looking like normal.
Watch the video. Merriman explains everything that happened and couldn't be nicer ... bottom line, stay hydrated.