Shawne Merriman -- I Did NOT Overdose on Drugs
Shawne Merriman
I Did Not OD on Drugs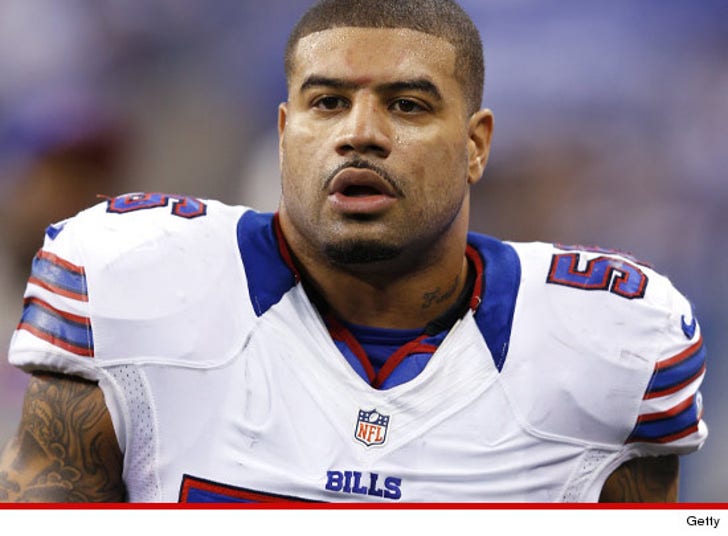 EXCLUSIVE
Retired NFL star Shawne Merriman is adamant ... he did NOT overdose on drugs at an L.A. nightclub last night ... telling TMZ he was simply dehydrated.
The 29-year-old -- who was transported from Colony nightclub to an L.A. hospital around 9:30pm Sunday night -- tells us ... "I didn't feel well and they called the ambulance for me to make sure I was good."
Merriman says he doesn't know who called the ambulance.
We're told the person who called 911 reported that Shawne was "barely conscious."
After Merriman was admitted to the hospital, the ex-NFL star says, "They told me to drink some fluids and sent me on my way."
Shawne says he's been running himself ragged recently -- "I've been finishing my MBA, shooting a bunch of films, launching my LightsOut [company] and still training."
In fact, Shawne says he had just gotten off a plane from Canada ... and went straight to the clubs last night.
Shawne's rep tells us, "At the hospital, he got fluids and felt fine ... so he went right back to the club."
As for reports that Shawne was treated for a drug overdose, the rep tells TMZ ..."That's absurd ... if you had a drug overdose, you wouldn't be at a club right after."