Aaron Hernandez -- Cops Won't Confirm If He's a Suspect In 2012 Double Murder
Aaron Hernandez
Cops Won't Confirm He's a Suspect In 2012 Double Murder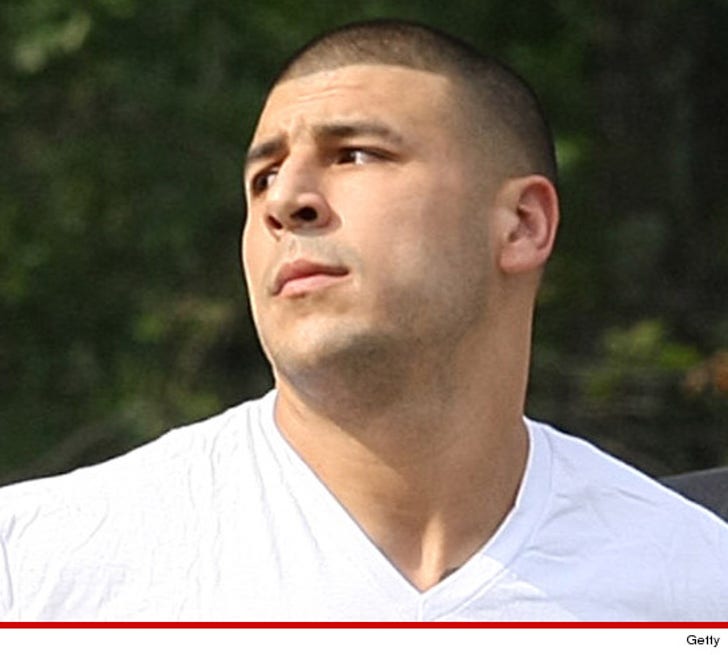 Breaking News
Officials in Massachusetts will NOT confirm if Aaron Hernandez is connected to a 2012 double murder investigation ... but they're not exactly denying it either.
There are reports that Hernandez is being investigated about a shooting incident from July 2012 -- when two men were killed in a late-night drive-by in Boston.
We reached out to the Suffolk County District Attorney ... and a rep for the office would only confirm there is an "active investigation" into the case.
When we pushed and asked if Hernandez was a person of interest ... the rep had no comment.
However, one source close to the situation tells us, "It's safe to assume he is now involved."