Aaron Hernandez -- People Were Out to Kill Me
Aaron Hernandez
People Were Out to Kill Me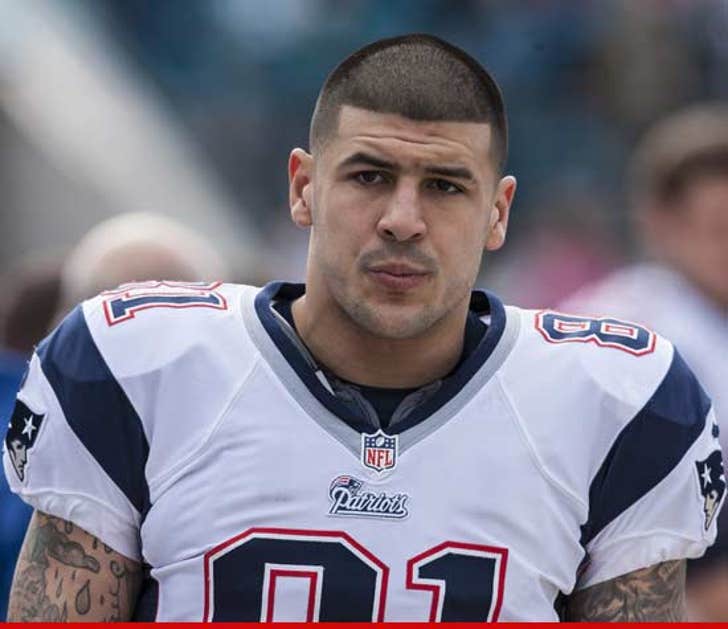 EXCLUSIVE
Aaron Hernandez was in constant fear that someone wanted him dead ... and that's why he stocked up on firearms ... sources close to the former New England Patriots star tell TMZ.
We're told ... the stories about Aaron's connections to gang members in Connecticut are real -- because the 23-year-old had joined one back when he was a teenager.
Sources connected to Aaron tell us ... he had been trying to move away from the gangster life ever since he signed his fat $40 million contract with the Patriots back in 2012, but it's not as easy as it sounds.
In fact, we're told Aaron believed people in the gangster world felt Aaron owed them something ... but it wasn't all about money -- they wanted his time and respect.
Sources say ... in the months leading up to the death of Odin Lloyd, Hernandez became paranoid that people from his "old lifestyle" were trying to kill him. It's unclear if Aaron feared scorned friends ... or rivals.