Ryan Seacrest -- Mystery Boat Ladies Revealed!
Ryan Seacrest
Mystery Boat Ladies Revealed!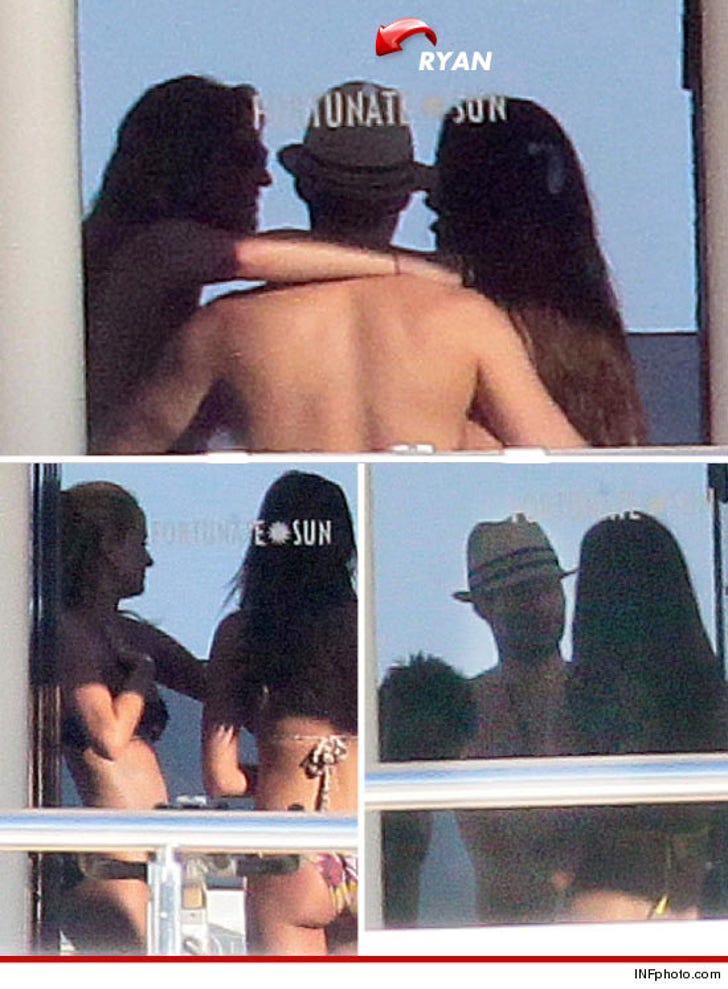 EXCLUSIVE
Ryan Seacrest looks like a baller in the South of France ... but he's single among 2 extremely hot (and taken) women ... TMZ has learned.
There have been multiple reports linking R.S. to a mystery woman ... the one in the cream-colored lace dress. Here's the thing. Her name is Janelle Hallier. She's hot, married to mega-millionaire businessman Laurence Hallier and they have 2 kids. They're Ryan's best friends, and that's why they're on the boat he chartered in St. Tropez.
As for the other mystery chick ... she's not hooking up with Ryan either. Her name is Audra Marie, and she's a very hot model and the GF of a guy named Steve, who's a good friend of Ryan's and also on board.