Floyd Mayweather -- APOLOGIZES to Oscar De La Hoya ... Addiction Should NOT Be Mocked
Floyd Mayweather
APOLOGIZES to Oscar
Addiction Should NOT Be Mocked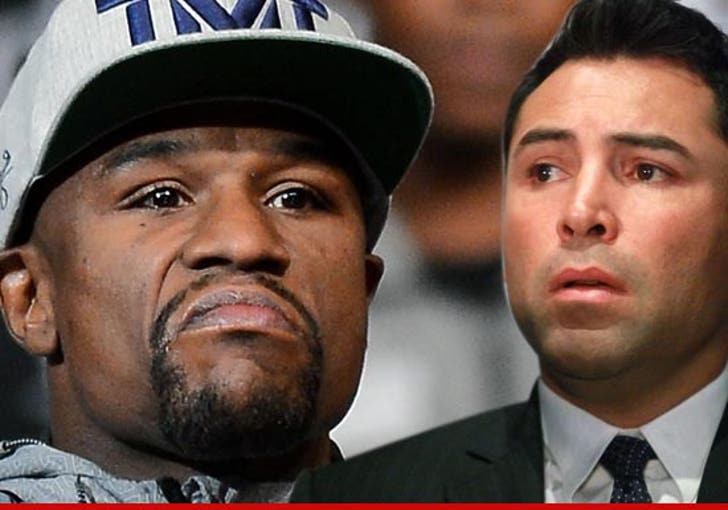 Breaking News
Floyd Mayweather has issued a full apology for a photo on his Instagram page that mocked Oscar De La Hoya's struggle with substance abuse ... though Floyd insists he never approved the photo to go up.
Mayweather came under fire yesterday ... because after he beat up Canelo Alvarez (who's signed to Oscar's boxing promotion company), a pic was posted on his Instagram page showing a crying De La Hoya along with the caption, "Meanwhile Back In Rehab."
Another caption on the picture read, "Oscar: I gave Canelo the wrong blueprint I was high."
Now, Floyd's speaking out ... with another Instagram post ... which reads, "It's unfortunate that a stupid picture was posted to my Instagram account earlier today that was not posted by me or authorized by me to post."
He adds, "I completely support Oscar De La Hoya and his family during this difficult time in his life. I stand by him unconditionally and would never personally disrespect him or anyone else who struggles with addiction."
"I apologize to Oscar and his family for this posting. I wish him well and am rooting for him to win his fight too."
"I also apologize to all of my followers for this ridiculous post. I have no ill-will towards anyone."