Trent Richardson -- First the Browns Ditched Him ... Now You Can Ditch His Jersey
Trent Richardson
Browns Ditched Him ...
Now You Can Ditch Jerseys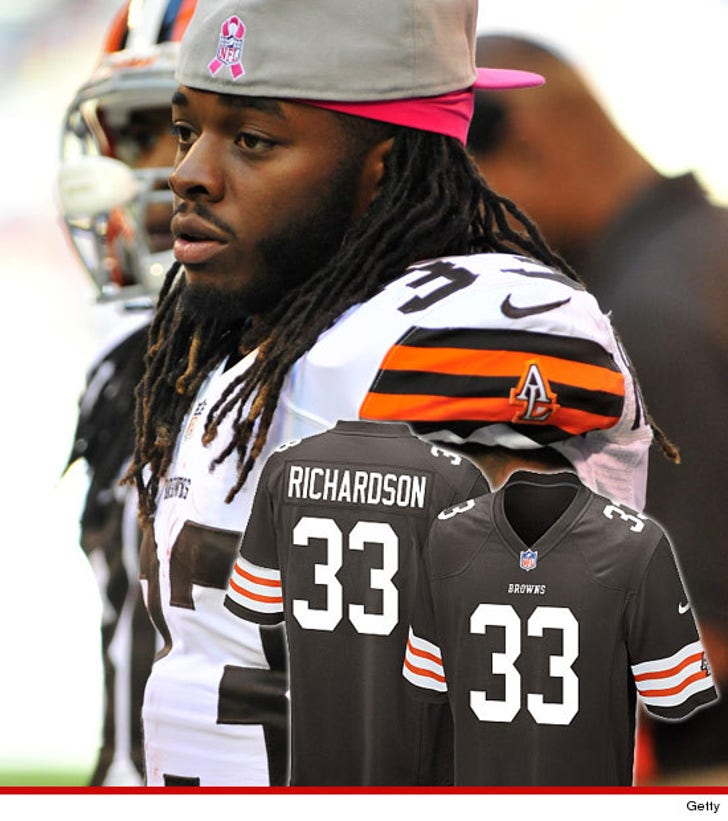 EXCLUSIVE
Trent Richardson's back on the trading block, or at least his jerseys are -- the Cleveland Browns are running a free exchange program for pissed off fans ... TMZ has learned.
Ever since the Browns shocked the NFL by trading their star running back to the Colts ... Cleveland fans have been almost as heated as they were when some guy named LeBron left town.
Now the Browns team shop is throwing the Dawg Pound a bone. A rep tells us fans can exchange T-Rich jerseys purchased within the last 30 days -- or get a full refund.
The team's going even further to make good -- we're told ANY jersey purchased in the last 30 days can be exchanged ... but only for another Browns jersey.
Sorry, no Colts jerseys available.