Emma Roberts & Evan Peters -- Ice Cream Date Night ... Months After Domestic Violence Arrest
Emma Roberts & BF
Ice Cream Date Night
Months After Dom. Violence Arrest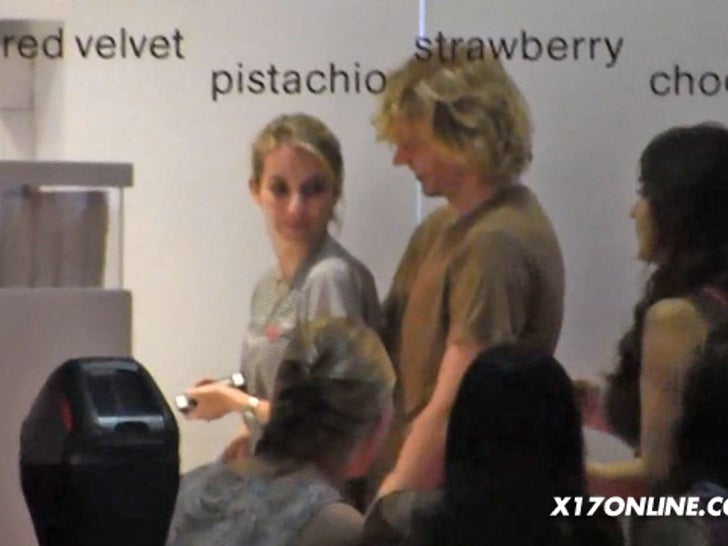 Seems that alleged bloody fight between Emma Roberts and Evan Peters is just water under the bridge ... 'cause the two went out for ice cream last night ... and flaunted some serious PDA in the process.
TMZ broke the story ... Julia Roberts' 22-year-old niece was arrested for domestic violence in Canada back in July after someone called to report a fight in the couple's hotel room.
We're told ... when cops arrived to the scene, they observed Evan -- who stars in "American Horror Story" -- had a bloody nose. Days later, Emma was photographed with bruises on her arms and legs.
But last night, it was like nothing ever happened ... when Emma and Evan hit up Sprinkles Ice Cream in Beverly Hills for some late night ice cream and couldn't keep their hands off each other while waiting in line.
So, why is it cool for these two to reconcile ... but people STILL get pissed off when Rihanna hangs out with Chris Brown?