Mohamed, Dodi Fayed -- BUSTED By Paul Anka in Defamation Lawsuit
Mohamed, Dodi Fayed
BUSTED
By Paul Anka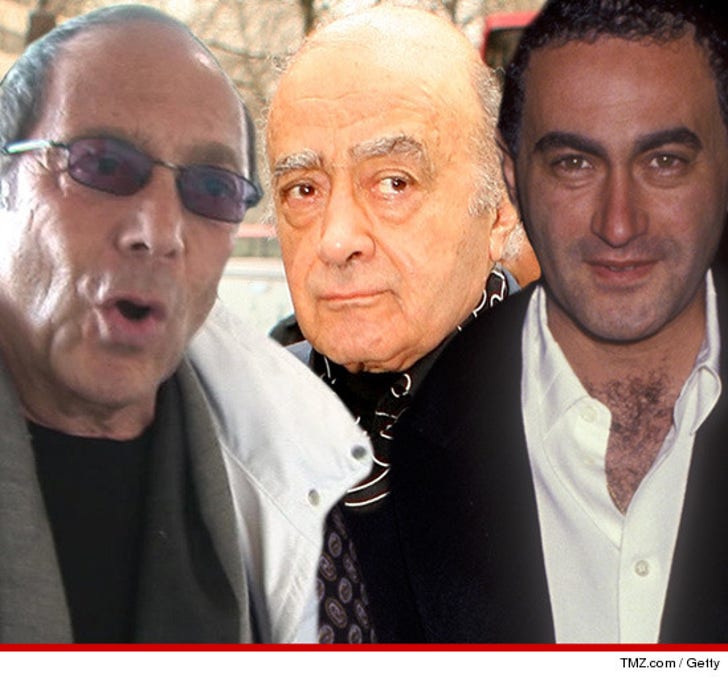 EXCLUSIVE
Paul Anka both literally and figuratively check-mated Mohamed and Dodi Fayed in a defamation lawsuit that just settled in Anka's favor ... TMZ has learned.
Mohamed Al-Fayed sued Anka, claiming the singer lied in his autobiography, "My Way," when he claimed he loaned Princess Diana's BF $150k after Dodi had a huge amount of cash confiscated by U.S. Customs. Anka claimed Dodi begged him for the loan because he was afraid Mohamed would go nuts that his son tried pulling a fast one with Customs, losing a boatload of cash as a result.
Anka also claimed Dodi paid the money back with a rubber check, and Mohamed eventually agreed to pay the loot because he feared Anka would blow the lid on Dodi's customs problem.
In his lawsuit, Mohamed claimed Anka made the story up -- he NEVER loaned Dodi a penny.
Well guess what Anka produced? The checks below -- yes, we got copies. We're told when Anka's lawyer produced the legal tender to Mohamed's lawyers, they turned very pale and the case settled very quickly.
The terms of the settlement are confidential, but our sources say Anka's lawyers will be able to dine out ... on Mohamed's dime. We're told Mohamed agreed to pay $70k to Anka's legal eagles.
We couldn't reach Mohamed for comment. Anka was mum.