The Game -- $40k Diamond Bonanza ... Hey, I'm With CASH MONEY Now
The Game
$40k Diamond Bonanza
Hey, I'm With CASH MONEY Now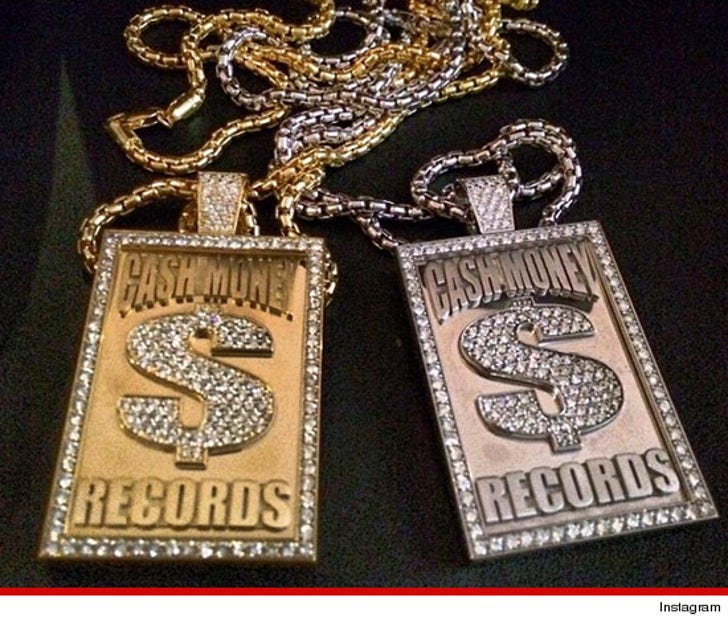 EXCLUSIVE
The Game is taking his new deal with Cash Money Records to heart ... 'cause right after he signed his contract, the rapper dropped $40,000 on celebratory jewelry for himself AND his new boss, TMZ has learned.
As you may know ... this weekend, Game announced he joined Lil Wayne's Cash Money crew -- and a few days before the info went public, he prepped by hitting up Jason of Beverly Hills for a pair new diamond chains. One for himself and one for Birdman, the president of CMR.
Game ordered two pieces -- one gold and one platinum -- each sporting a diamond encrusted medallion featuring the Cash Money logo.
There was a catch -- we're told Game put a rush order on the jewelry 'cause he wanted it by the time he made the announcement.
Sources close to the deal say Jason's team pulled back-to-back all nighters to make it happen ... and even slept at the shop ... but in the end, he met the deadline and everyone was happy.