Lamar Odom -- Gets Trimmed for 'Meeting Wit Lakers'
Lamar Odom
Gets Trimmed for 'Meeting Wit Lakers'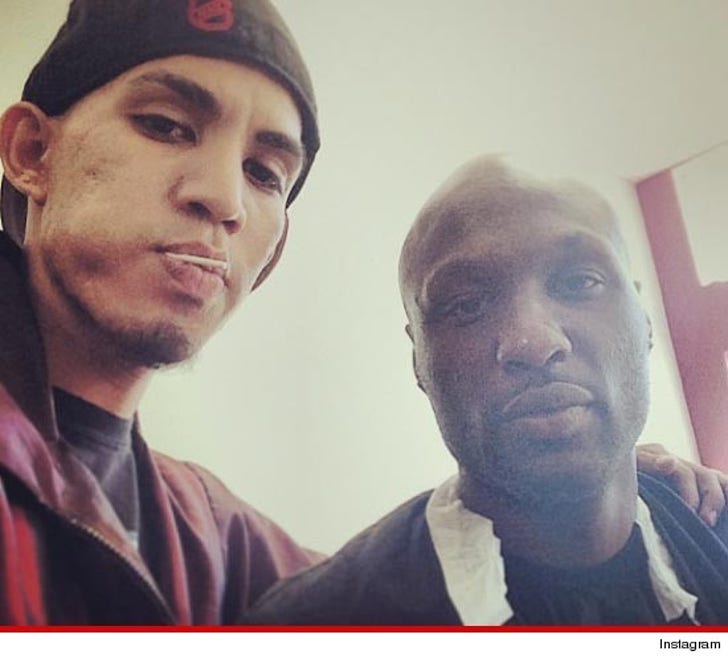 Exclusive Details
Lamar Odom is way beyond first impressions with the Lakers ... but, all the same, he got a fresh shave of his head for a meeting with the team on Monday ... TMZ has learned.
Lamar's barber in the Valley, a dude named Enzo, hooked up the troubled NBA star Monday morning -- and even gave LO his trademark star on the back of his head ... which he sported during past seasons with the Lakers.
Our sources tell us Lamar met with Laker execs Monday afternoon to discuss terms of a possible return. We're told things went well -- though nothing's been signed -- and that Lamar's first choice has always been to return to the Lakers.
It's pretty amazing ... a little more than a month ago Lamar was smoking crack and deep in the throes of drug addiction. But as we first reported, Odom has been adamant he can cut off his drug abuse without going to rehab.
It remains to be seen if an NBA team buys that (and we know Khloe Kardashian isn't) -- but as one source put it ... lately Lamar has sounded more like his old self.
On his Instagram, Lamar's barber wrote, "Wish em the best of luck in his meeting wit the Lakers today."
Maybe Enzo has the purple and gold touch.