Oklahoma Sooners WR Trey Metoyer -- Alleged Serial Masturbater
Oklahoma Sooners WR
Alleged Serial Masturbater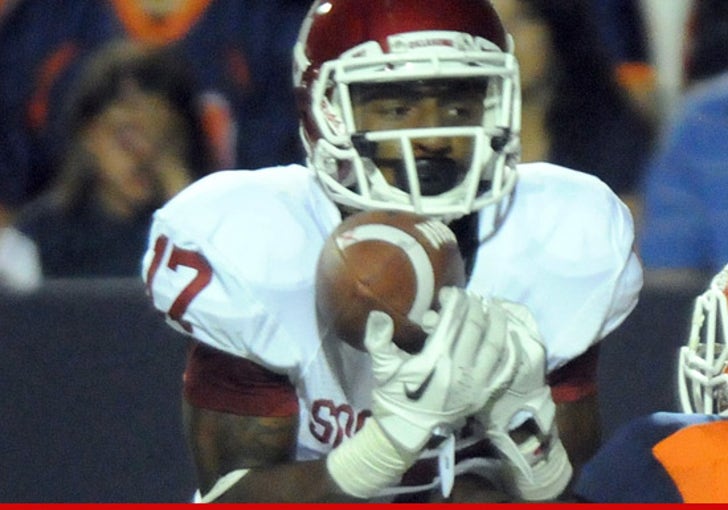 Breaking News
Oklahoma Sooners wide receiver Trey Metoyer has a problem -- he can't stop masturbating in public ... this according to police docs obtained by TMZ.
The sophomore -- who was a 5-star recruit out of high school -- was charged with 2 counts of felony indecent exposure after allegedly throwing a J in public on 2 separate occasions.
Here's the breakdown, according to cops:
8/29/13 -- Someone called police in Norman, OK to report a man wearing a blue shirt and blue pants pleasuring himself inside of a red Pontiac Grand Am.
9/17/13 -- A woman called police saying Metoyer approached her while she was walking her dog and asked to borrow a pen. She went inside her apt. to grab it and when she returned outside, Trey was outside of her front door"masturbating in front of her apartment."
The woman said Trey then asked her "if she would want the pen back."
We're guessing she declined his offer.
Cops say Metoyer initially denied the allegations -- but later acknowledged them and said " the incidents were a mistake and he was not thinking clearly at the time.''
Metoyer has since left the football team -- so he'll have a lot of time on his hands. Hope he'll keep them in his pockets ...