'Dr. Phil' Show -- TV Guest Who Threatened GF... May Have Convicted Himself On The Air
'Dr. Phil' Show
TV Guest Who Brutalized GF...
Convicted Himself On Show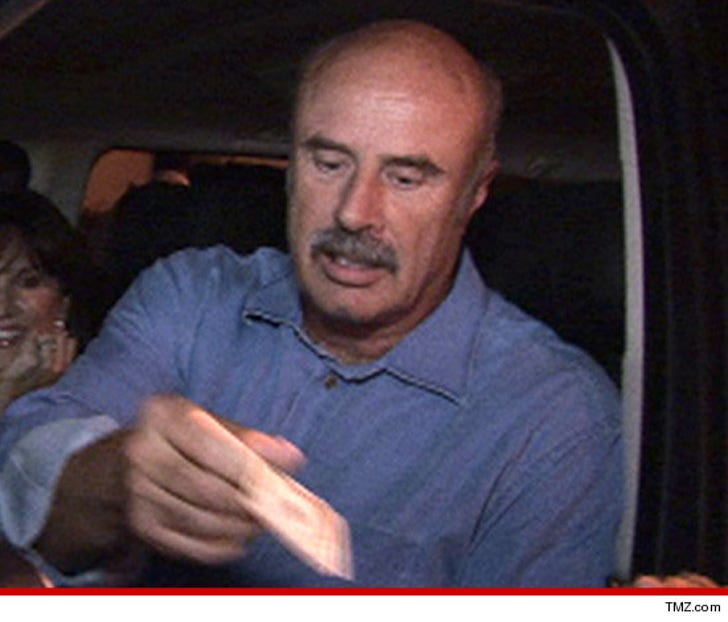 EXCLUSIVE
Dr. Phil has become the 2013 version of John Walsh, nabbing evil-doers one at a time ... because a guy who apparently beat up his GF hours before coming on the show may have confessed when the cameras were rolling.
Here's what happened. Dr. Phil was doing a show in his series, "End the Silence on Domestic Violence." Two of the guests were Daniel Preston and his girlfriend, Julie. They apparently had long-standing issues with DV.
The show put them up at the Loews Hotel in Hollywood. According to a search warrant obtained by TMZ, two nights before the taping Julie got a phone call that enraged Daniel. The warrant then describes a brutal scene -- Daniel allegedly grabbed Julie, threw her on the bed, pinned her down and told her she wasn't going anywhere -- and then spat on her face.
According to the warrant, Julie fled to the balcony ... Daniel grabbed her and screamed, "You f**king whore, I'll throw you off this f**king balcony right now."
The next day, another argument erupted and Julie claims Daniel threatened to kill her if she called the cops.
The day of the taping Julie told producers what happened. The producers contacted the LAPD and downloaded them and then proceeded with the show.
According to the warrant, cops believe Daniel confessed during the taping. The warrant was issued by a judge, giving cops the right to seize copies of the show. Cops now have the tapes.
Daniel was arrested and we're told the case should go to the D.A. in the next few days.