Kylie & Kendall Jenner -- Booze Officials Try to Crack Jenner Mystery
Kylie & Kendall
Booze Officials Try
To Crack Jenner Mystery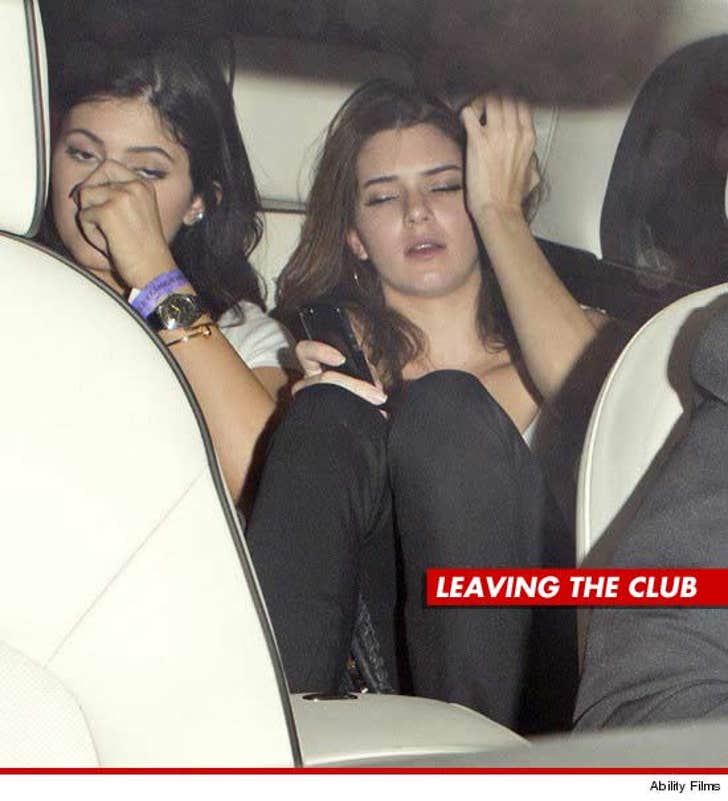 EXCLUSIVE
Kendall and Kylie Jenner are the new Heisenberg -- The California Department of Alcoholic Beverage Control has become OBSESSED with figuring out if they were up to no good when they entered a 21-and-over bar ... according to the bar.
As we reported, there are conflicting accounts about whether 17-year-old Kendall and 16-year-old Kylie used fake IDs to enter a 21-and-over L.A. nightclub Tuesday night.
Kris Jenner insists they were admitted without IDs, but the manager of Vignette lounge is adamant the girls presented fake IDs at the door, and claims he didn't even know who they were.
Now, the ABC has become involved in a big way. People at the bar believe the ABC wouldn't waste its time on some underage Joe Schmo, but since it's the Jenner sisters ... the ABC has become aggressively determined to expose the truth, which would send a loud message to underage drinkers everywhere.
We're told the ABC has requested video surveillance footage from the nightclub, which they hope will show the Jenner sisters showing IDs at the door. The club is cooperating with authorities, but it's unclear if the surveillance video contains anything incriminating.