CeeLo Green -- In & Out of Custody, Officially Booked for Ecstasy Charge
CeeLo Green
In & Out of Custody
Officially Booked for Ecstasy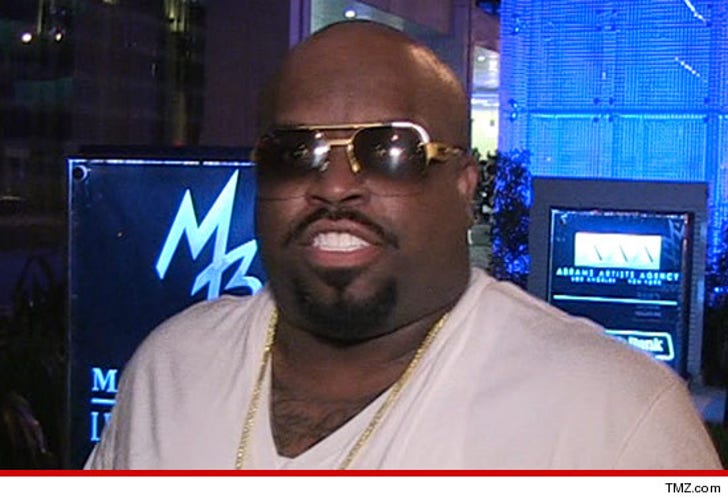 Breaking News
CeeLo Green spent just over half an hour with the L.A. County Sheriff's Department Monday afternoon ... getting booked for allegedly giving a woman ecstasy last year.
CeeLo's booking sheet lists his birth name -- Thomas DeCarlo Callaway -- as well as his height and weight ... 5'7", 260 lbs ... if you were curious.
Earlier Monday ... CeeLo pled not guilty to furnishing ecstasy to the woman who had accused him of sexual assault. The D.A. declined to prosecute on the sexual assault charge due to insufficient evidence.
The whole booking process took 33 minutes, and interestingly ... the 38-year-old singer's hair color is listed as black.
Guess "bald" isn't really a color -- or maybe, CeeLo busted out that hideous Prince wig he sported last year on "The Voice."