Pauly D -- My Baby's Gorgeous -- Looks Just Like Me
Pauly D
My Baby's Gorgeous
Looks Just Like Me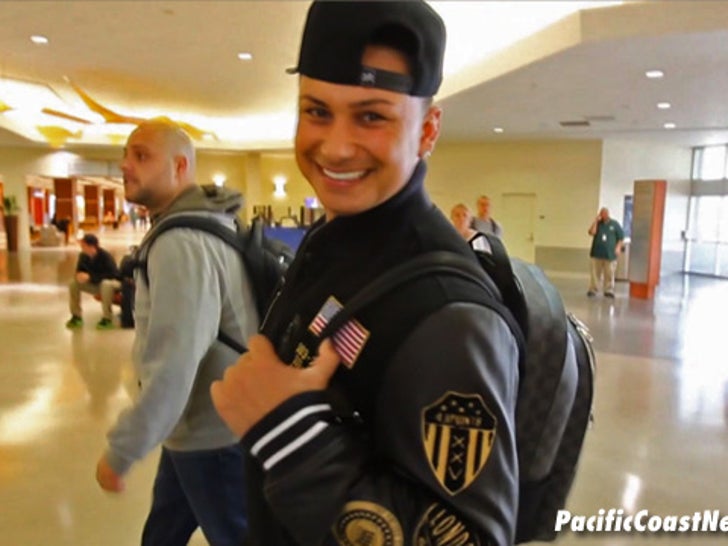 Pauly D strolled through a New Orleans airport this weekend, but his ego stretched to Texas ... because his adoration for his 5-month-old baby is partly that she looks like him.
Pauly still hasn't met his kid ... it seems there's some jockeying going on. Although he's clearly the dad, he hasn't gotten a judge to sign off on visitation rights, and the baby mama seems to have cash -- not visitation -- on her mind.
Pauly says he's looking forward to playdates witth Snooki's baby son. Let's hope down the road the playdates don't end up in a drunken Vegas liaison.