'Hatfields & McCoys' Star Sues -- I Was Bucked Over On Set ... By Crazy Horse
'Hatfields & McCoys' Star Sues
I Was Bucked Over On Set
... By Crazy Horse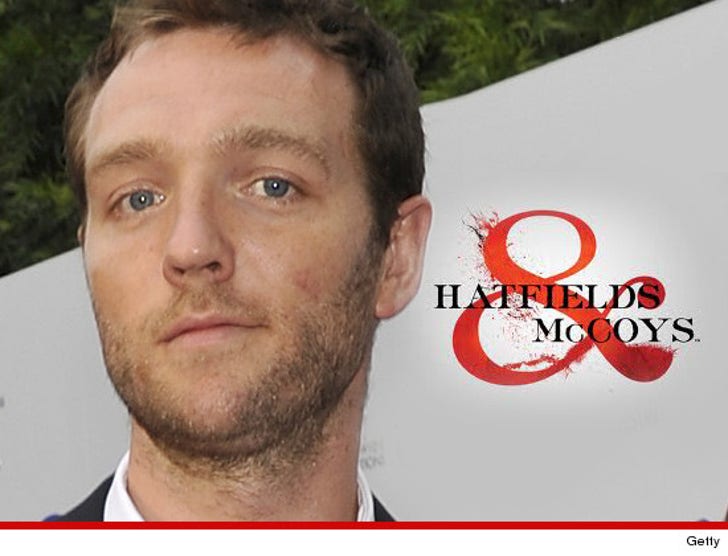 EXCLUSIVE
The guy who played Jim McCoy on the hit History Channel mini-series "Hatfields & McCoys" claims he was bucked off a horse on the set and suffered serious injuries back in 2011 -- and now he's suing, TMZ has learned.
Thomas McKay -- who also stars in "The White Queen" on Starz -- has filed a lawsuit against the producers of "H&M" claiming they lied to his face when they told him he was in good hands with the on-set horse experts.
According to the suit, filed in L.A. County Superior Court, Thomas claims the handlers were not only incompetent -- but they put him on a horse that was ill and out of control.
The result -- Thomas claims his horse became uncontrollable during the filming of a scene, bolted, and "subsequently threw [him] into a tree."
McKay claims he suffered serious and permanent injuries -- which caused "great physical, mental and nervous pain." The exact injuries were not disclosed.
McKay also claims the horses were abused on the set -- which was in Romania.
The 33-year-old actor is suing Hatfield & McCoys Productions, Thinkfactory Media and others for unspecified damages.
Thinkfactory Media had no comment.