Alec Baldwin -- Chases Down Photog -- 'C**ksucking F*g!'
Alec Baldwin
Chases Down Photog
'C**ksucking F*g!' [Video]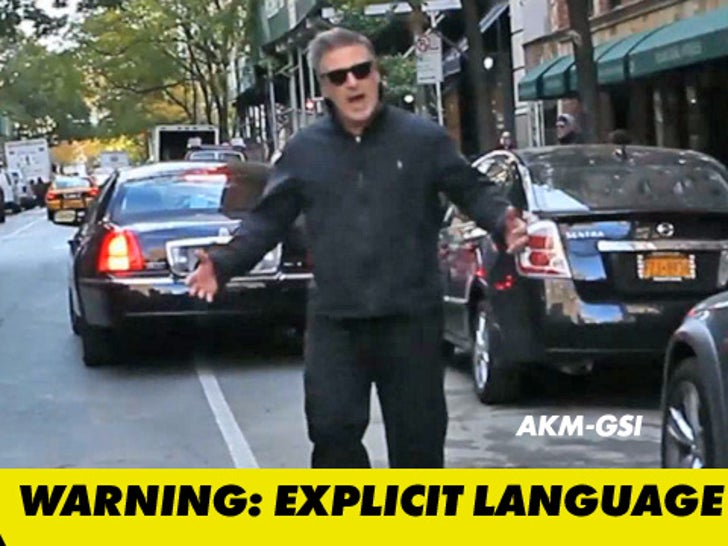 Alec Baldwin is a sore winner ... chasing down and threatening a photographer outside his Manhattan apartment ... just hours after a courtroom victory this morning in his stalker case ... and the whole thing was captured on video.
The video shows Baldwin -- who was with his wife and baby -- taking off in angry pursuit after the pap (not ours) ... yelling, cursing and calling him a "c**ksucking f*g."
But watch what sets him off ... the photog ventures VERY close to Baldwin's family.
A rep for GLAAD tells TMZ, "Mr. Baldwin can't lend his support for equality on paper, while degrading gay people in practice. It's clearly time he listens to the calls from so many LGBT people and allies to end this pattern of anti-gay slurs."