Thomas Howard Dead -- NFL Linebacker Dies In 100 MPH Car Crash
NFL Linebacker
Killed in 100 MPH Car Crash
1 Other Driver Dies, Another Hospitalized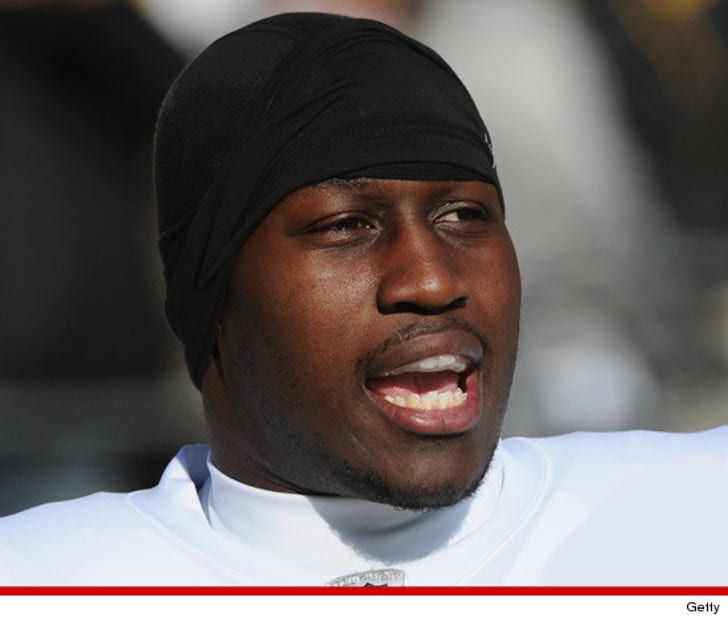 Breaking News
Thomas Howard – an NFL linebacker who was cut by the Falcons last week – killed himself and another person this morning when he slammed into a big rig truck at more than 100MPH ... officials say.
Witnesses told the CHP ... Howard -- a 2nd round pick in the 2006 NFL Draft -- was blazing down a highway in Oakland, CA when he lost control of his BMW 750Li and smashed into the back of a semi.
Howard's car went airborne and flew across the center median -- and eventually collided with a Chevy Monte Carlo AND a Honda CR-V.
The collision was bad, both Howard and the driver of the Honda -- a 55-year-old man -- died at the scene.
The driver of the Chevy was transported to a nearby hospital. The condition of the semi driver is unknown.
30-year-old Howard was drafted by the Oakland Raiders and blossomed into a star. He also played for the Bengals and most recently the Falcons. He was cut by ATL on November 12.