'Family Guy' Death -- Strong Evidence ... Brian's DEAD FOR GOOD
'Family Guy' Death
Strong Evidence ...
Brian's DEAD FOR GOOD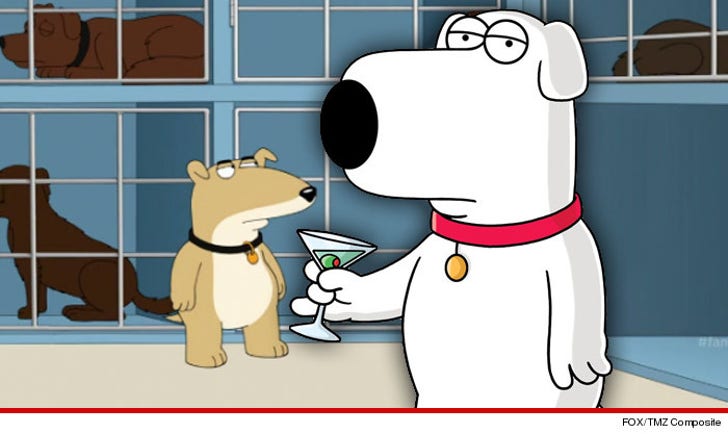 EXCLUSIVE
Brian Griffin is dead and he's not coming back ... at least that's the way it appears ... because TMZ has learned, the dog that's replacing him on "Family Guy" has already been booked for several upcoming episodes.
As we reported, former "Sopranos" star Tony Sirico will be voicing Vinnie -- pictured above -- after Brian was killed off in Sunday night's episode.
There's been a lot of hopeful speculation that Brian's death was a one-episode gimmick -- and that the dog will inevitably come back -- but that doesn't seem likely. A rep for Sirico tells us, Vinnie the Dog has already been voiced for another 6 or so episodes.
We're told there's probably even more to come after that, too. Translation: Brian's not coming back ... at least for a very long time ... and probably never.
Sirico doesn't exactly have a clear conscience about all of it though -- his rep says the actor feels horrible that Brian was killed off because the death of any character is sad ... especially a fan favorite ... but c'est la vie.
As for why Brian got the chop, a producer for the show said they just wanted to shake things up.