Justin Bieber -- Can't Tag with the Big Boys, FAILS Graffiti School with Alec Monopoly
Justin Bieber
Can't Tag with the Big Boys
Graffiti FAIL with Monopoly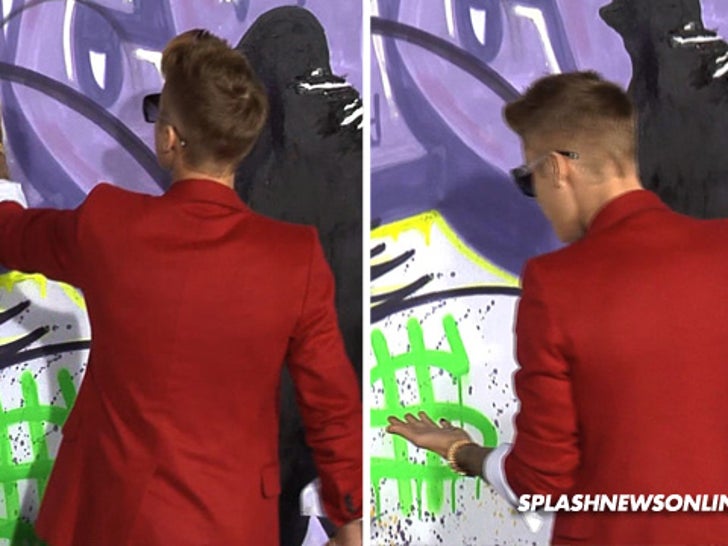 Justin Bieber's attempt at tagging with a famous graffiti artist -- while on a red carpet -- turned out to be a COLOSSAL FAIL, and he damn near got paint splattered all over his fancy suit.
JB was supposed to team up with street artist supreme Alec Monopoly at last night's premiere of 'Justin Bieber's Believe.'
Biebs grabbed a spray paint can from Monopoly and started to tag the canvas next to the red carpet -- but the attempted masterpiece was never completed ... 'cause the can was drained.
But the best part comes when Justin realizes the last few drops of paint soiled his pretty little hands.
You gotta see his reaction, and who he beelines to for help.