Ex-Miami Hurricanes Football Star -- Jojo Nicolas 'Critical Condition' After Car vs. Semi Crash
Ex-Hurricanes Football Star
'Critical Condition'
After Car vs. Semi Crash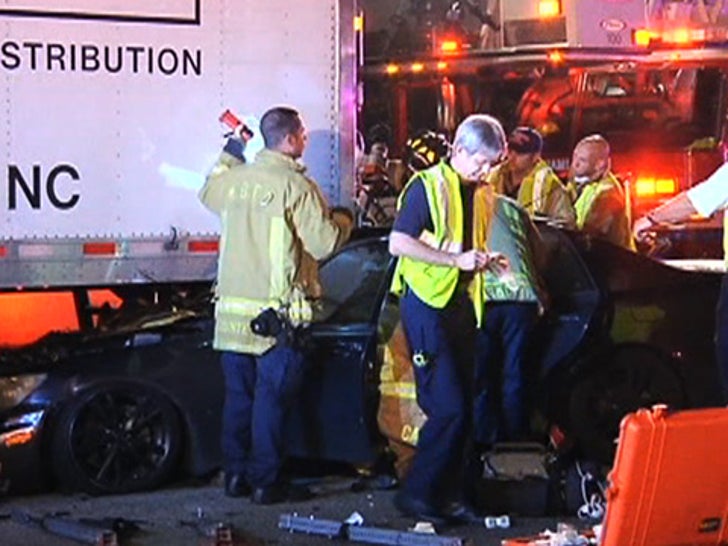 Former University of Miami football star Jojo Nicolas is in critical condition after his car crashed into a semi-truck in Miami Beach early Tuesday morning ... TMZ Sports has learned.
Jojo -- a former defensive back who played from 2007 to 2011 -- was driving a grey Lexus that slammed into the back of a truck.
TMZ Sports obtained footage from the crash scene which shows the Lexus wedged underneath the truck. He was eventually removed from the car and transported to a nearby hospital.
Our sources tell us ... Jojo is currently in critical condition -- and as one source puts, "It doesn't look good."
Jojo last tweeted Monday night ... saying he was attending a party at a Miami Beach nightclub.
Law enforcement sources tell us alcohol "has not been ruled out" as a cause of the crash ... and we're told officials are aware of where Jojo was prior to the accident.