Shelly Sterling to Barbara Walters -- I Will Divorce Donald Sterling ... Eventually
Shelly Sterling
I Will Divorce Donald ... Eventually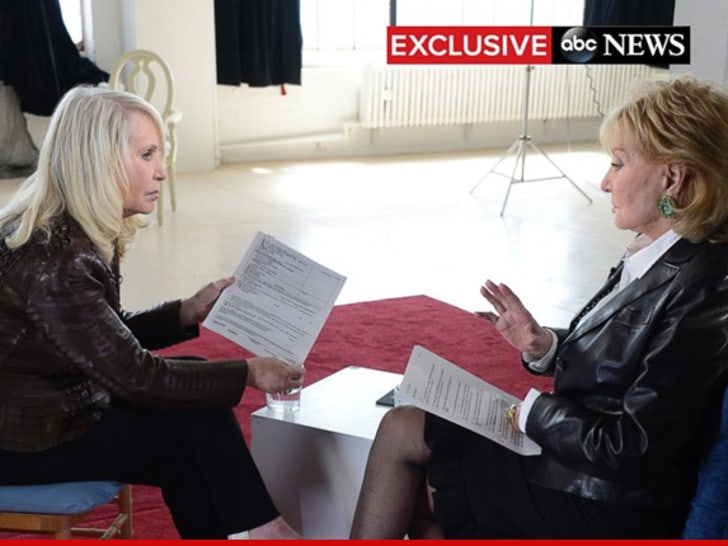 ABC News
Shelly Sterling says she will file for divorce from Los Angeles Clippers owner Donald Sterling "eventually" ... telling Barbara Walters she has signed papers before ... just never filed them.
In an interview scheduled to air later on Sunday, Sterling says she has not followed through with the divorce yet on the advice of her financial advisors.
Sterling also told Walters she "absolutely" will fight to hold on to her ownership stake in the team, saying, "I don't know why I should be punished for what his actions were."