Michael Jace Shot Wife -- 'The Shield' Star Booked For Murder
'The Shield' Star
Called Cops ...
'I Shot My Wife'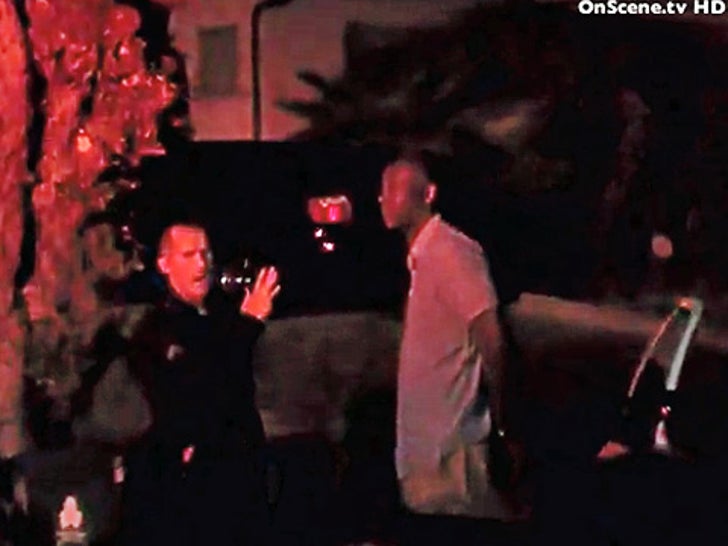 3:51 AM PT -- Law enforcement sources tell TMZ ... Jace's 2 kids witnessed him allegedly shooting and killing their mom. The kids -- both under 10 -- were extremely upset and taken to the police station. We're told cops are angry it took Children's Services 4 hours to get to the station and take the kids to the home of a family member where they could be comforted.
Jace is being booked for murder.

Actor Michael Jace called police himself to report his wife had been shot, and he had pulled the trigger Monday night in Los Angeles ... TMZ has learned.
According to law enforcement sources Jace called 911 around 8:30 PM PT and told police ... "I shot my wife."
We're told Jace's neighbors in the Hyde Park area of L.A. had reported shots fired in the home ... and shortly thereafter Jace made his call to 911.
Sources tell us the actor stayed on the phone, as instructed, until LAPD arrived and found his 40-year-old wife, April Jace dead.
We're told Jace was home alone when his wife arrived with their kids ... a short time later he allegedly shot her.
Jace -- best known as Detective Lowe from "The Shield" -- was taken into custody, and as of 1:00 AM PT Tuesday ... was being questioned, but had not been booked for his wife's death.