Brad Pitt Attacker DESTROYED Pitt's Sunglasses ... Hit With Restraining Order
Brad Pitt Attacker
Destroyed Pitt's Sunglasses
Hit With Restraining Order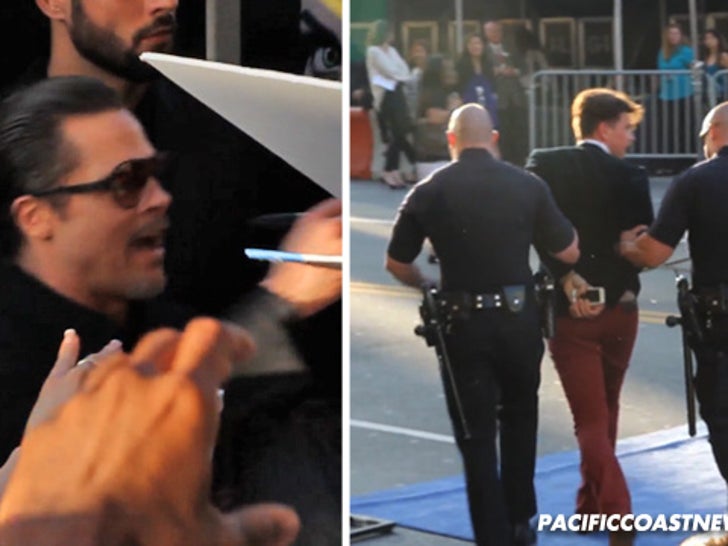 The guy who attacked Brad Pitt on the red carpet last night violated a cardinal rule of fighting -- never hit a guy with glasses ... especially when he's surrounded by a team of security goons.
TMZ broke the story ... Ukrainian troublemaker Vitalii Sediuk lunged at Pitt at the "Maleficent" premiere ... hitting him in the face and breaking the designer sunglasses he was wearing. Sediuk was immediately subdued ... and hauled off to jail.
Law enforcement sources tell us ... Brad wasn't hurt in the attack -- just stunned -- but a temporary emergency restraining order is now in place ... ordering Sediuk to stay at least 500 feet way from Pitt for the next 5 days.
We're told the case has been sent to the L.A. City Attorney for possible prosecution.
Sediuk is already on 3 years probation for crashing the Grammys in 2013 ... when he appeared on stage and tried to accept Adele's award.