Maksim Chmerkovskiy & Jennifer Lopez DATING?!? -- Hooking Up, Maybe
JLo and Maksim
Hooking Up, Maybe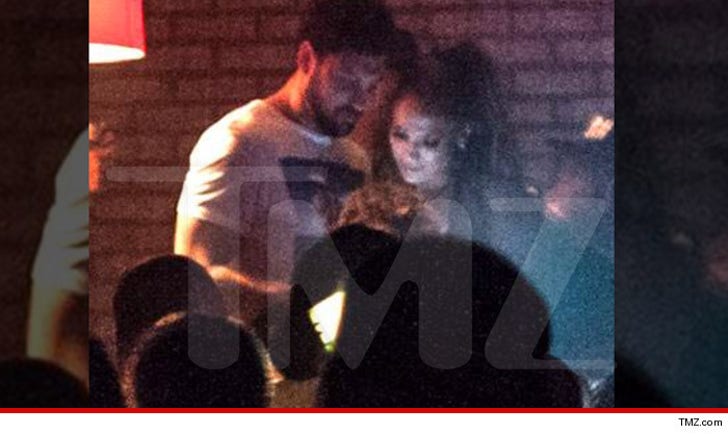 EXCLUSIVE
Jennifer Lopez and Maksim Chmerkovskiy say they're just friends, but they could smell each others pheromones judging from this pic ... obtained by TMZ.
JLo and Maksim were at the Foxwoods Casino in Connecticut Saturday night after her show. They hit up the Shrine nightclub and were certainly close.
They say they're just friends with a common interest ... dancing. Interesting ... she said on a TV show recently that dancers were better in the sack than actors. It's a compliment to Maksim and a diss to you know who.
But it looks like they're into some serious Rumba.