Tim McGraw's Bitch Slap Victim Lawyers Up -- Pay Up, Or Else
Tim McGraw
Slap Victim Lawyers Up
Pay Up, Or Else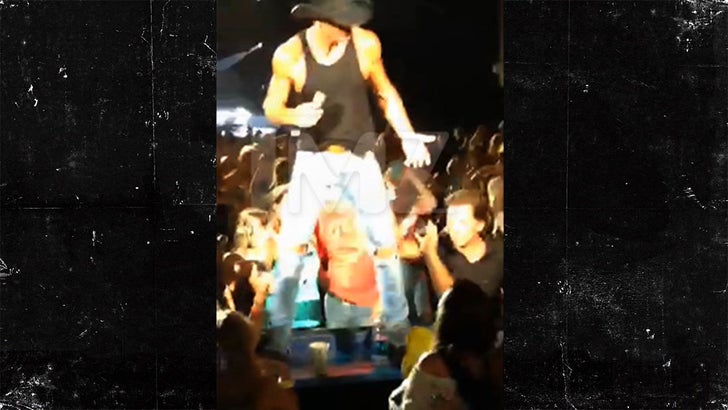 JULY 2014
TMZ.com
Jesslyn Taylor has hired a lawyer who has already contacted Tim's people ... and it's pretty obvious she wants Tim to ante up ... or face a personal injury lawsuit.
Her lawyer, Eric Hertz -- a Georgia personal injury attorney -- tells TMZ his client was NOT trying to grab Tim's junk when he hauled off and slapped her. He says she was nothing more than an enthusiastic fan who was part of the show's "interactive environment" and merely wanted a touch.
Hertz says Jesslyn is furious Tim's been slinging mud at her by claiming she was aggressive ... trying to rip his jeans ... and she was thrown out of the concert as a result. He says she feels humiliated and for starters wants an apology.
Cops told us they side with Tim and feel he's the victim.
When you hire a P.I. attorney to contact someone who slapped you, you want one of two things: money or a lawsuit to get you money.
We reached out to McGraw's reps ... so far no word back.