Mariah Carey -- Divorce is Hot Topic ... Too Hot
Mariah Carey
Divorce is Hot Topic ... Too Hot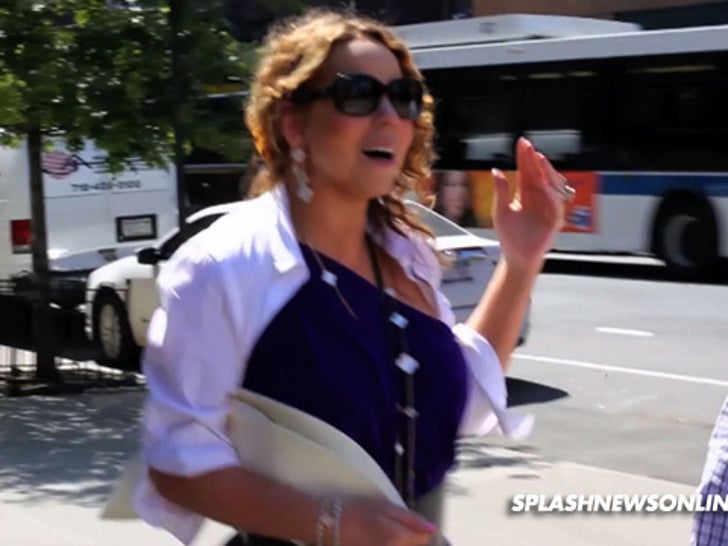 Mariah Carey had a chance to spin her divorce with Nick Cannon, but she said it's simply "too hot" to talk.
Mariah was walking around NYC Monday with her nephew. As the video starts, you can see Mariah putting on a large hat she had just purchased.
But when the photog asked her to comment on her split from Nick, she pled the fifth ... citing the weather. FYI, it was only in the mid 80s in New York Monday.
As TMZ first reported, the Nick and Mariah split is a done deal. It's just a matter of when they make it official.