VMA Party Shooting -- Hot Model Hit -- 'My Ass Took A 9mm' Bullet!!!
VMA Party Shooting
Hot Model Hit
'My Ass Took A 9mm' Bullet!!!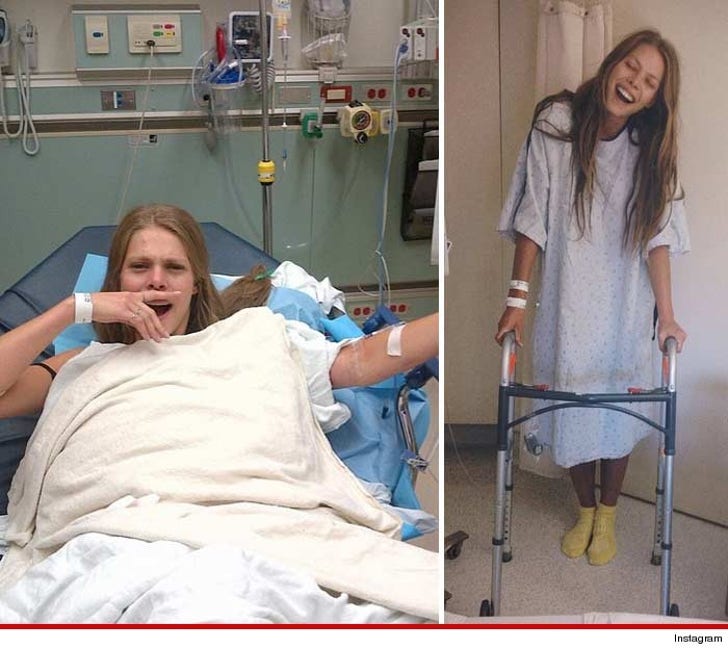 EXCLUSIVE
Fashion model Megan Hawkins just earned her street cred ... but it may hamper her career ... she took a bullet apparently meant for Suge Knight at Chris Brown's VMA party ... and took it in the butt.

The 5'11" blonde-haired, blue-eyed model posted photos -- showing her in a hospital bed and using a walker to get around -- with the comment, "my ass took a 9mm and I'm keeping it as a souvenir."
Here's an unspoiled view of Megan pre-wound. Enjoy.