Ray Rice -- DROPPED FROM 'MADDEN 15'
Ray Rice
DROPPED FROM 'MADDEN 15'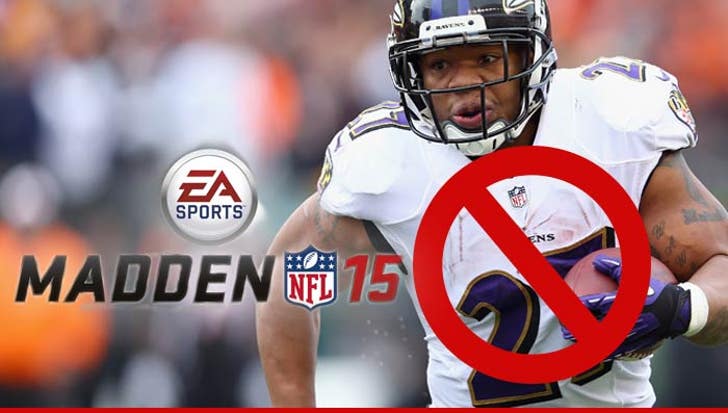 Breaking News
EA Sports has a message for Ray Rice -- you're no longer "in the game" ... 'cause he's been DROPPED from "Madden '15" in the wake of the brutal new elevator video.
The video game company just issued a statement saying, "With Ray Rice's indefinite suspension from the NFL, he will be removed from Madden NFL 15."
"The roster change will take place by this Friday."