Ex-NFL Star Marion Barber -- Former Teammates Concerned ... 'He Needs Help'
Ex-NFL Star Marion Barber
Former Teammates Concerned
'He Needs Help'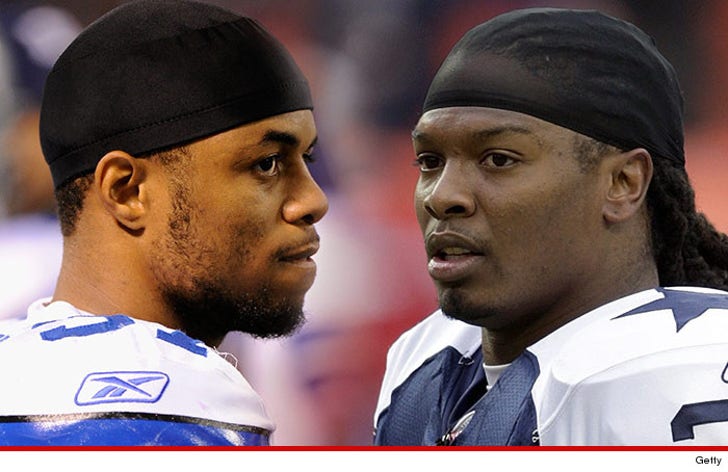 EXCLUSIVE
Marion Barber's former NFL teammates tell TMZ Sports they're "shocked" by the details of the former superstar's handgun-in-a-church arrest ... and are hoping he gets the help he needs.
We broke the story ... Barber was taken into police custody in June after allegedly taking a loaded gun into a Texas church and flashing it at the congregation. He was held for mental evaluation.
One former NFL teammate -- a fellow superstar who didn't want to be named because he maintains a close friendship with Barber -- says, "He needs help, I care about him."
We also spoke with former Cowboys cornerback Brian McCann -- who played with Barber in 2010 -- who says the Marion he knew was a "fun-loving guy."
"[The Marion described in the police report] doesn't sound like him at all. He never seemed like a troubled guy."
"He was the team jokester. He showed me you can still have fun at this level."
We've tried contacting Barber to no avail -- and his neighbors say he hasn't been seen at his home since the arrest.