Bobby Womack's Family -- If You Think We're Broke Now ... You're Right
Bobby Womack's Family
If You Think We're Broke Now ...
You're Right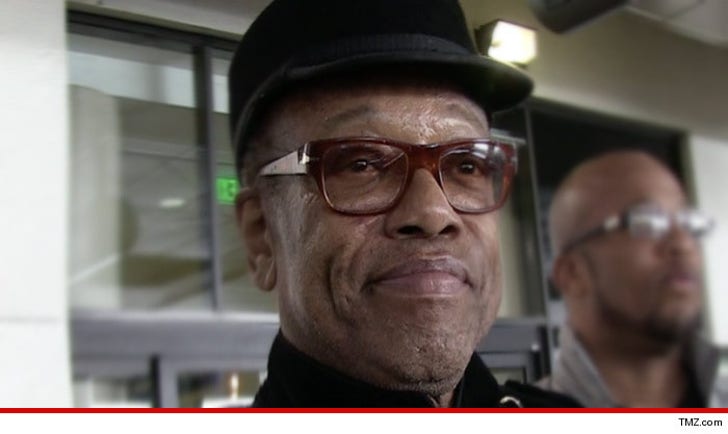 EXCLUSIVE
Singer Bobby Womack left behind a massive debt when he died in June -- including a huge child support judgment -- and now his family is trying to figure out how to pay it.
Bobby's widow, Regina, filed court docs in L.A. showing he owed $250K in back child support for two sons living in Ft. Wayne, IN -- one is 14 and the other an adult. He also had an unpaid loan for $400K when he died.
But Womack didn't leave much in the way of assets -- according to the docs he had $52K in cash and $7,250 in personal belongings, which included some jewelry and a 1974 Buick.
Regina says Womack also had music rights and royalties valued around $350K -- which will help pay down the debt -- if she can capitalize on renewed interest in his music since his death.
But Regina's a realist ... admitting the value of Bobby's music could fade quickly. In other words, help a sister out ... buy some Bobby tunes now!