'Glee Project' Contestant -- Yells at Cops ... I'm Black!! You Want To Shoot Me?
'Glee Project' Contestant
Yells at Cops ...
I'm Black, You Want To Shoot Me?!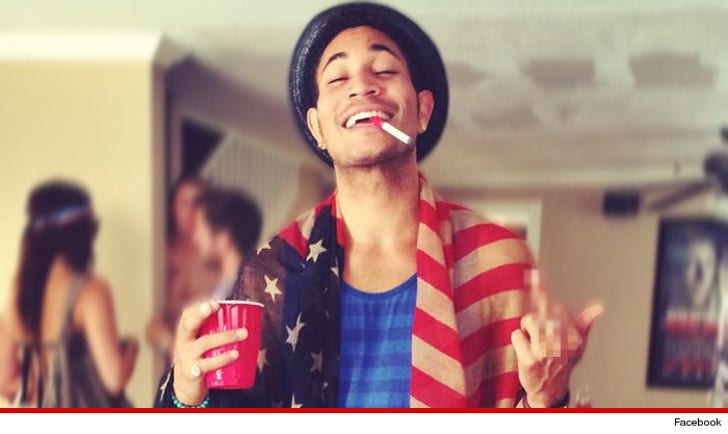 EXCLUSIVE
An ex-contestant on "The Glee Project" tried to taunt Pittsburgh cops into shooting him -- and sparking a race riot -- during an arrest he claims ONLY went down because he's Black.
Bryce Ross-Johnson was thrown out of a bar Saturday night after scuffling with a bouncer for wearing a hat -- a violation of the dress code -- according to the criminal complaint, obtained by TMZ.
Police say when they arrived ... Bryce was antagonistic and taunted, "Hey, I'm African-American, you want to shoot me?" -- and, "Why don't you shoot me, that's what you do to black guys, right?"
Cops kept cool, and no shots were fired ... but the 25-year-old former "Glee" wannabe got arrested for public drunkenness, assault, disorderly conduct, resisting arrest and defiant trespass.
Ross-Johnson thinks the white officers and white bouncer targeted him because of race. He admits blurting the racial taunts -- but only because cops were asking him "stupid stuff" like what drugs he was on, and when was he last in prison.