Ariana Grande -- Sorry Hackers & Creeps ... I Don't Have Any Nude Photos! (VIDEO)
Ariana Grande
Sorry Hackers & Creeps ...
I Don't Have Any Nude Photos!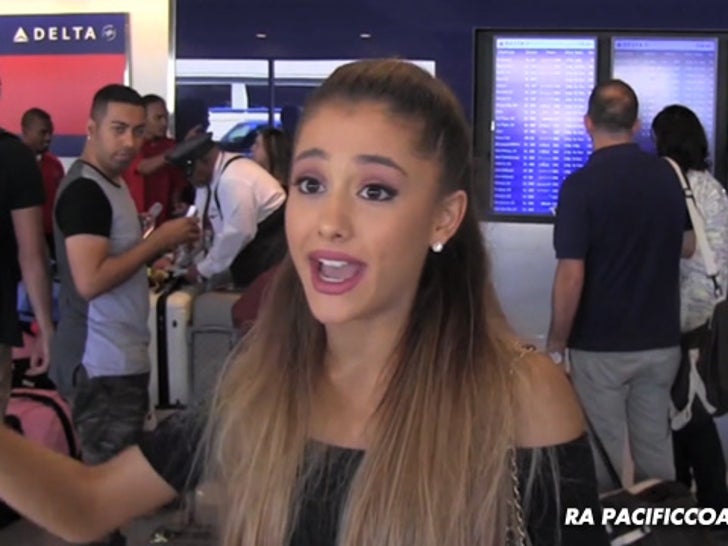 Ariana Grande is done letting her publicist speak for her -- stepping up to personally squash rumors about her alleged nude photo leak ... and says it ain't her.
Grande was one of the stars whose naked ass was allegedly exposed in the first round of leaked photos a few weeks back. But Monday at LAX ... she laid out a full list of reasons why the pics are definitely fake.
Ariana makes a strong argument ... and backs up what her rep had previously said.

As for any future leaks -- she explains why she's not sweating the hackers.