Drew Brees -- ENDS WAR WITH EX-TEAMMATE ... After Losing $160k In Bad Investment
Drew Brees
ENDS WAR WITH EX-TEAMMATE
After Losing $160k In Bad Investment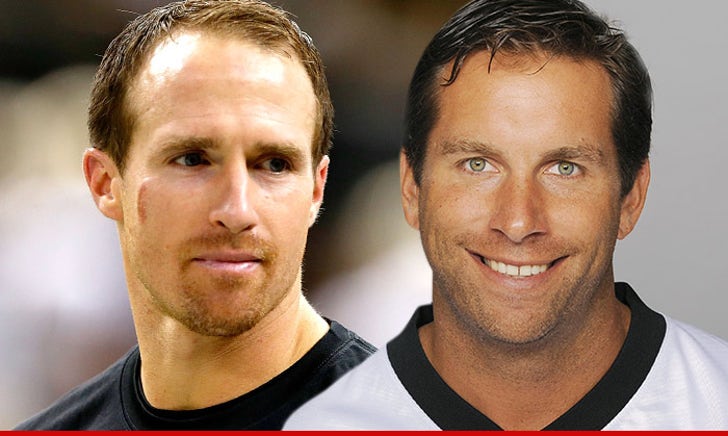 EXCLUSIVE
Drew Brees is finally calling off the dogs on a former Saints teammate who allegedly screwed him out of $160k ... more than a year after battling the guy in court ... TMZ Sports has learned.
Brees had sued former Saints longsnapper Kevin Houser -- claiming the guy (who became a licensed security broker) duped him into buying $160k worth of tax credits from a defunct movie studio that turned out to be bogus and worthless.
Houser had fired back -- saying he NEVER had a deal to represent Brees in the transaction and says Drew simply made a stupid investment and should just take his loss like a man.
Now, we've learned ... the two sides have struck a settlement -- and though the terms are confidential, it's pretty safe to assume Houser probably had to kick over some cash.
We reached out to both sides for comment -- so far, no word back.
For the record, Brees signed a $100 million contract in 2012 ... so clearly, this wasn't about the money -- it was personal.