Sugar Bear -- Big Pimpin' in Georgia ... BEFORE Mama June Split
Sugar Bear
Big Pimpin' in Georgia ...
BEFORE Mama June Split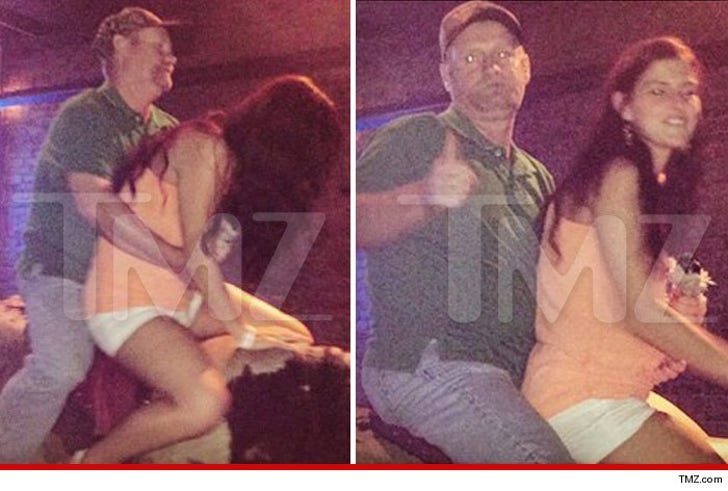 EXCLUSIVE
Sugar Bear can protest all he wants ... but he was hot to trot the weekend before June sent him packing ... TMZ has learned.
The "Honey Boo Boo" star was riding the bull with a very hot chick who was at the Macon, GA bar celebrating her 21st birthday.
TMZ broke the story ... June pulled the plug after she caught Sugar Bear trolling an online dating website.
We're told S.B. was at the bar with an older woman, but traded up when the birthday girl spotted him and asked him to party with her and her friends.
As far as we know the bar is where it all ended, but one thing's for sure ... Mama June was nowhere near that bull.