The Situation -- Burned Employee Claims Tanning Salon Is a Broke Joke
The Situation
Burned Employee Claims
Tanning Salon Is a Broke Joke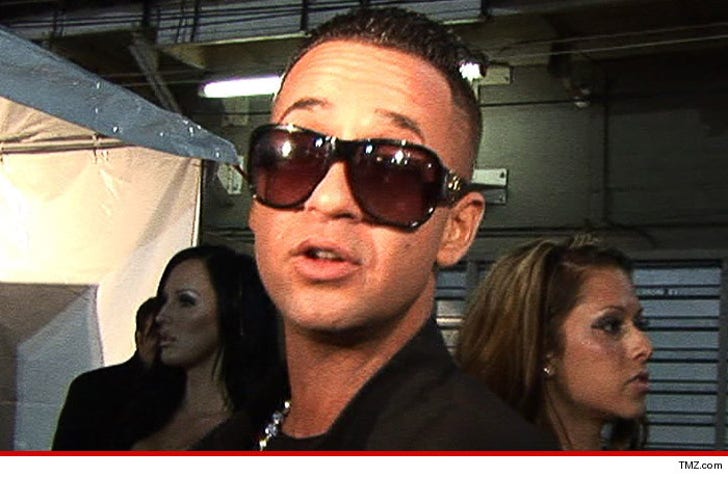 EXCLUSIVE
The Situation's tanning salon is on the verge of shutting down for good -- according to an ex-employee who says her paychecks have been bouncing so hard ... she has to sue just to get some scratch.
The accuser says every check she got from the Boca Tanning Club during her 3 months of employment bounced ... according to court docs obtained by TMZ.
The woman tells us she reported Sitch to cops in Middletown, NJ every week ... and every week he would quickly cough up cash to cover the bad check. She says she quit in June, and of course ... the final paycheck also came up lame.
When she went to the bank ... she claims she was told the salon's account had been closed -- so she believes Sitch's days are numbered in the tanning biz.
She says she still hasn't gotten her final check, and cops told her filing a lawsuit was the only way she'd see a single bronzed cent.