Aaron Hernandez -- FULL FRONTAL NUDITY ... In New Jail Letter
Aaron Hernandez
FULL FRONTAL NUDITY
... In New Jail Letter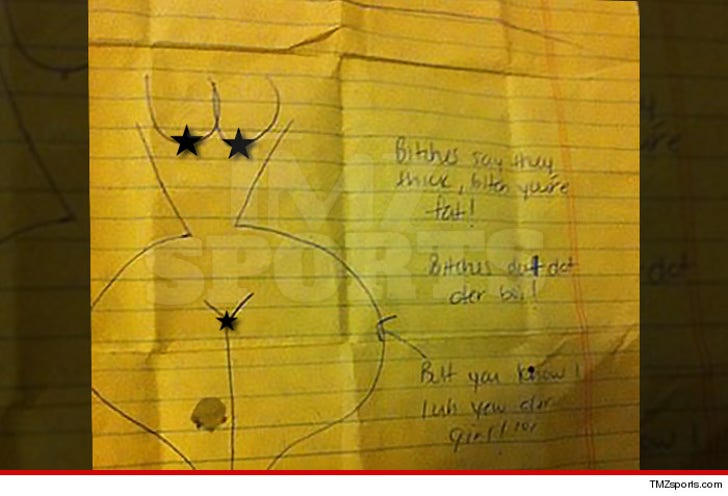 EXCLUSIVE
He's like a young Peter Paul Rubens ... if PPR was accused of murdering a bunch of people ... because Aaron Hernandez is making a hobby out of drawing curvy naked women.
TMZ Sports has learned ... the former New England Patriots tight end has fired off another hand-written letter to a jail pen pal featuring a full frontal sketch of a nude woman.
In the letter, sent from his new home in Suffolk County Jail, the murder suspect also brags about his new digs:
"I'm on the block here lovin' it. I got my own cell too and n**ga. I'm out all day only lock in 4 [hours] a day ... So we be ballin'."
Aaron says he's also reading behind bars -- keeping himself busy with stories about a real gangster ... Harry Potter.
"You know, my realest n*gga I ever fucked with, I'm still fuckin' with -- Harry motha fuckin' Potter."
Of course, it's not the first letter Hernandez has sent from lockup ... back in December he fired off another nude lady sketch for a penpal. Though that one contained no Harry Potter references.