Mindy Kaling & B.J. Novak -- Date Night? It's 'Complicated' (PHOTO)
Mindy Kaling & B.J. Novak
Date Night?
It's 'Complicated' [PHOTO]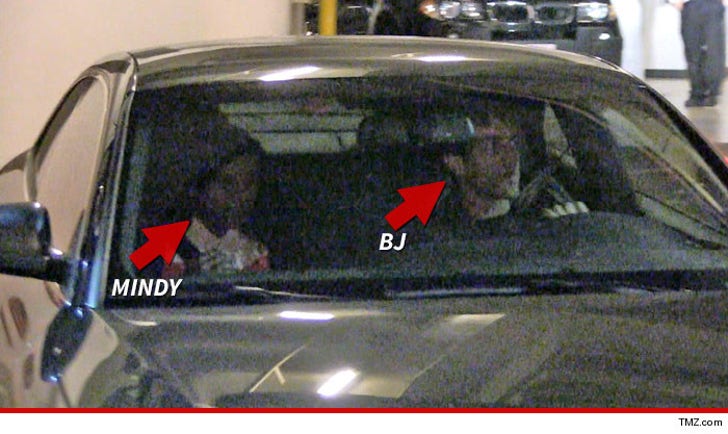 EXCLUSIVE
Famous exes Mindy Kaling and B.J. Novak went out for dinner Sunday night in Hollywood ...which wouldn't be a big deal -- they're still friends and co-workers -- except that she just told the world B.J.'s her dream guy. Sooo ... reuniting?
Our photog saw them at Katsuya, but neither wanted to talk. They did drive off together though.
The former "Office" co-stars dated ten years ago, and Kaling recently told Howard Stern she was heartbroken when he called it off ... and would have married him, had he asked.
They've remained good friends since the break-up -- and B.J. has been an executive producer on "The Mindy Project." But does her revelation turn friendly dinners into awkward ones? BJ's already called their relationship "complicated."
That seems like a huge understatement now.