Leon Spinks -- KO'd By a Chicken Wing
Leon Spinks
KO'd By a Chicken Wing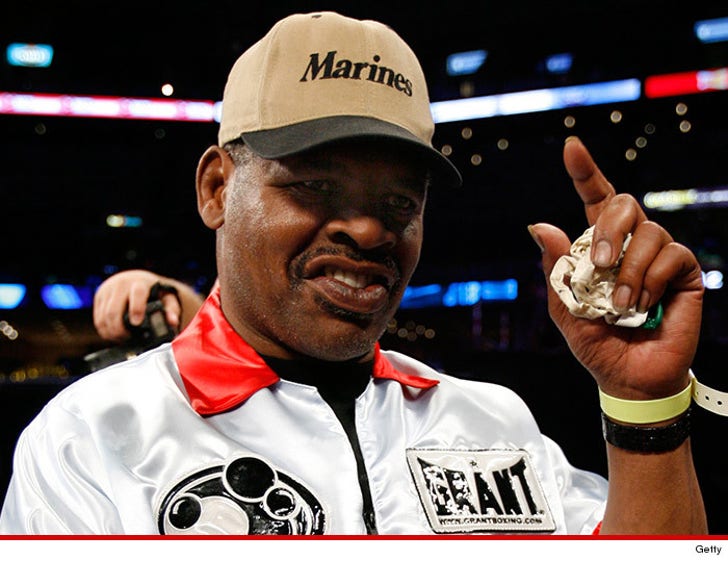 EXCLUSIVE
Boxing legend Leon Spinks was taken down after going a few round with some chicken wings ... TMZ Sports has learned.
We broke the story ... Spinks is currently hospitalized in Nevada -- and now, we've learned Leon's medical problems can all be traced back to a chicken wing meal gone bad.
Leon's attorney tells us Spinks is known to his friends as the "Chicken Wing King" -- and during a recent meal, accidentally swallowed a bone ... which got stuck in his intestine.
Spinks has undergone two surgical procedures so far -- with a 3rd scheduled for later today. We're told Leon is conscious and on the mend.
We're also told ... Leon's current wife Brenda is adamant she has power of attorney over Leon -- despite a claim to the contrary by Leon's ex-wife Betty.
But Leon's attorney tells us, "Brenda and Leon have a power of attorney agreement. Betty's power of attorney was expressly revoked by Leon."